The National Sports Authority (NSA) has entered into an official agreement with the Department of Horticulture of the Kwame Nkrumah University of Science and Technology (KNUST), to promote opportunities for collaborative research in the use of live turf and its maintenance. The agreement was signed on 15th June 2022 between the Director General of NSA, Professor Peter Twumasi and Professor (Mrs.) Rita Akosua Dickson the Vice-Chancellor of KNUST.
The terms Memorandum of Understanding (MoU) is to provide consultancy services to the NSA for the maintenance of pitches of all football stadia in Ghana; to ascertain the pros and cons of using artificial turf with special emphasis on the effect of the adhesives on the environment; develop sods (or turfs) for effective repairs on established pitches; provide training for grounds men at the various pitches and prepare a maintenance schedule/manual for use.
The Vice-Chancellor, Professor Dickson promised that KNUST will provide the needed support to ensure that the NSA succeeds to the benefit of all. According to her, KNUST as the leading science and technology University has the mandate to conduct research and proffer solutions to the problems of society and the country at large. She was grateful that the NSA has found it expedient to collaborate with KNUST.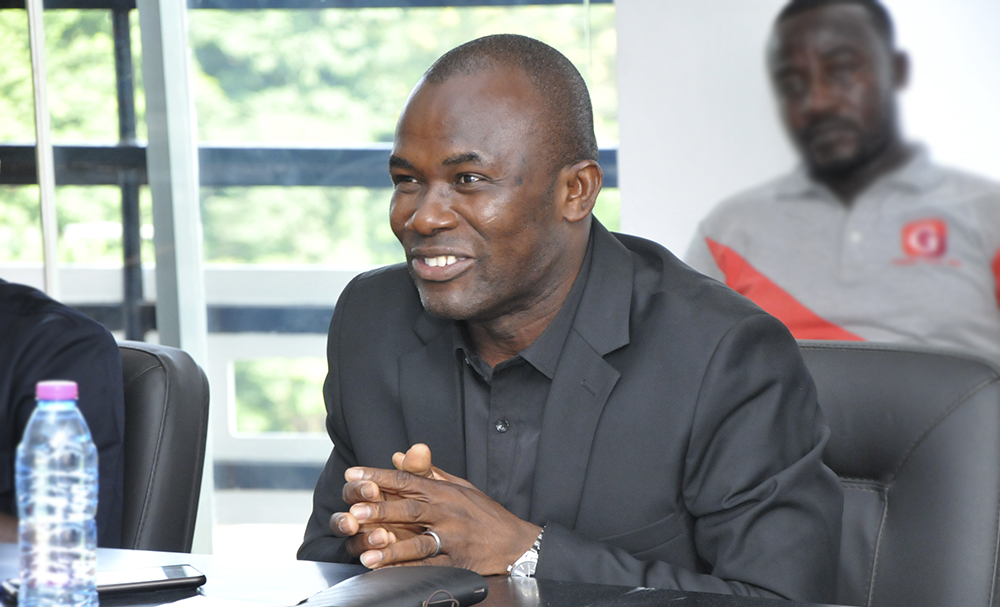 The Director-General of NSA, commended the University for such a great stride of being the best University in Africa in terms of Quality Education. 'Such achievement is not only beneficial to the University but to the country and Africa at large', he said. 
He said, per the current National Sports Act, 2016 (Act 394), the major responsibility of the NSA is to ensure that sports of all kinds are developed, promoted, and managed in the country.
Professor Twumasi outlined the achievements of the NSA which included infrastructural development and how it has created opportunities for the youth; various renovations of the existing stadia, and the creation of multipurpose stadia in Districts across the country to help ease the pressure on the existing facilities.
He thus called on KNUST to research on how indigenous materials could be used for Astroturf.
Accompanying Professor Twumasi were Mr. Emmanuel Kojo Appiah, Acting Ashanti Regional Director of NSA; Dr. Enoch Baah, Head of Education, Training and Research Unit; Mr. Joshua Sekyere Koranchie, Administrator for Education, Training and Research Unit and Naseeba Yahaya, Public Relations Department, NSA.