The Minister of Education, Dr. Matthew Opoku Prempeh, inaugurated a new Governing Council of Kwame Nkrumah University of Science and Technology, Kumasi (KNUST).
The ceremony which took place on 27th November, 2019 at the Ministry of Education Conference Room in Accra saw the Chairman and twelve (12) members inaugurated as the new Governing Council of the University. They include Ambassador Nana Effah Appenteng, a government nominee as Chairman, Professor Kwasi Obiri-Danso, the Vice-Chancellor as member, Dr Haggar Hilda Ampadu, Mr. Steve A. Amoaning-Yankson and Mr. Alex N. K. Quaynor, all government representatives as members.
Others are Professor Joshua Ayarkwa, Dr. Isaac Dadzie, convocation representatives as members, Prof. Charles Ofosu Marfo representing the University Teachers Association of Ghana as a member, Mr. Charles Adu-Baah from the Students' Representative Council as a member and Mr. Maxwell Essan Mensah from the Graduate Students' Association of Ghana as member.
The rest are Nana Agyei Baffour Awuah from the National Council for Tertiary Education (NCTE) as member, Alhaji Yakub A.B. Abubakar from the Council of Heads of Assisted Secondary Schools (CHASS), and Dr. Kweku Agbesi representing Alumni as members.
However, the representation from the Teachers and Educational Workers Union (TEWU) is still pending.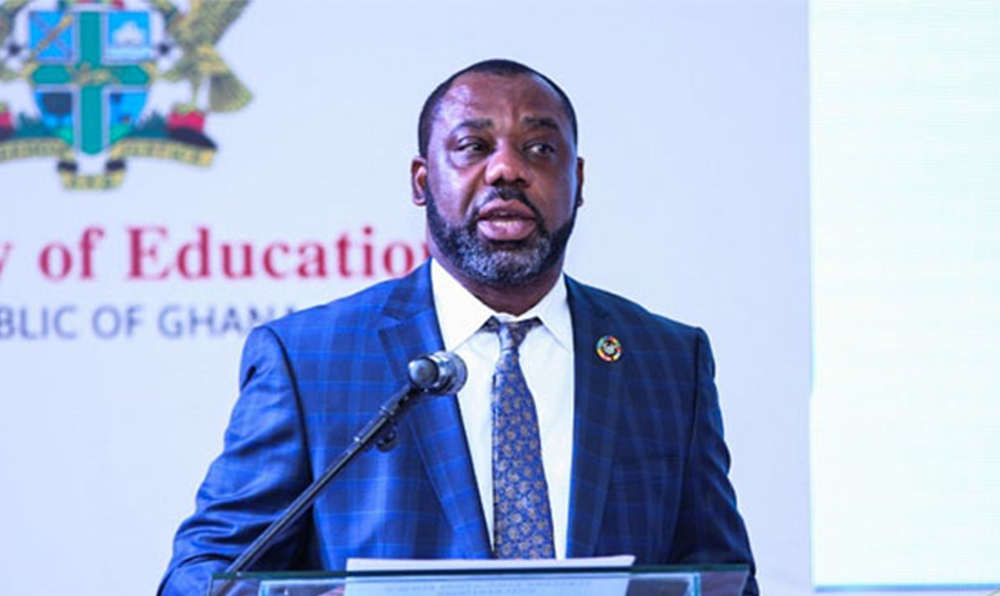 Inaugurating the new Council, Dr. Opoku Prempeh congratulated the members of the Council and stated that the President has taken note of the experience they bring on board to impart on the operations of the University. He reiterated that they have been selected to serve on the account of their proven integrity and sense of duty and hoped that, they will bring these worthy attributes to bear in the discharge of the responsibility entrusted to them.
He further encouraged them to position the University as a centre of excellence and provide a leadership that would establish and strengthen the appropriate organisational structures and systems.
The Minister also urged the Council to consider innovative means by which KNUST can prepare to accommodate the large number of graduates from the Free Senior High School Policy and pledged government's support in this regard.
According to Dr. Opoku Prempeh, Government has committed itself to the establishment of a research fund for the sole purpose of funding relevant and sector specific research work in institutions of higher learning. In this light, he said the National Research Fund Bill is in parliament. It will provide significant resources for critical research and that KNUST has been approved as one of the 8 centres of excellence.