The Minister of Lands and Natural Resources, Honourable Samuel Abu Jinapor has called on members of the Faculty of Renewable Natural Resources (FRNR) of the College of Agriculture and Natural Resources (CANR) at the Kwame Nkrumah University of Science and Technology (KNUST) to join in the fight against resource exploitation in the country.
He made this call during the 40th Anniversary Celebrations of the Faculty held on Saturday, 1st October 2022 at the Great Hall, KNUST under the theme: "FRNR 40 Years of Training Natural Resource Managers: a New Age for a New Focus". The celebrations sought to highlight the impact of the FRNR in solving global and Ghana's natural resources challenges.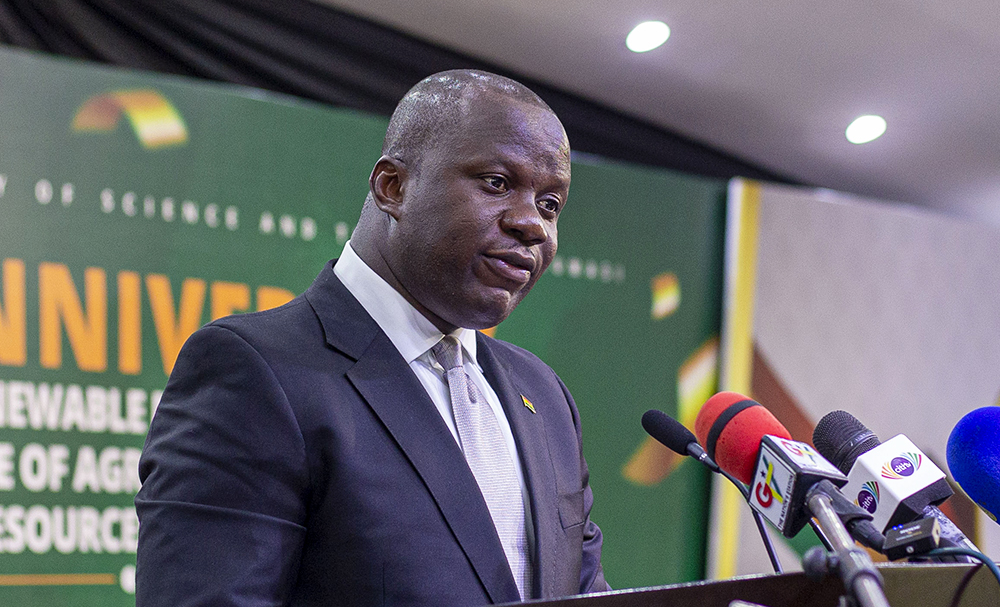 According to Honourable Jinapor, perpetrators of illegal mining are known by authorities, thus, called for a collaborative effort with FRNR to ensure that natural resources are safeguarded. He stated that the fight against illegal mining (galamsey) and natural resources mismanagement should not be a political stunt, "We cannot come to grips with these issues if they continue to be politicised and exploited by political parties for their gains," he said.
The Minister mentioned that there is a need for collective action, education sensitisation, and re-orientation of every individual to ensure that efforts are put into the fight against illegal mining in the country.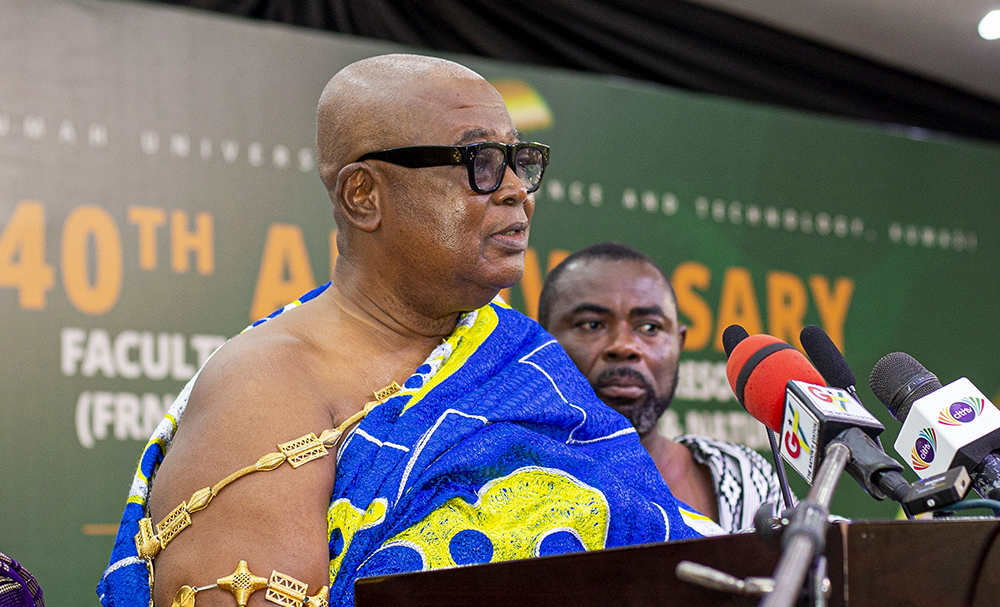 The Chief of Asante-Asakyire, Professor Nana Osei Mensah Bonsu who represented the Asantehene as the Chairman of the event, also stressed the need for government to create an enabling environment for traditional rulers to be able to deliver on the conservation and sustainable management of our natural resources.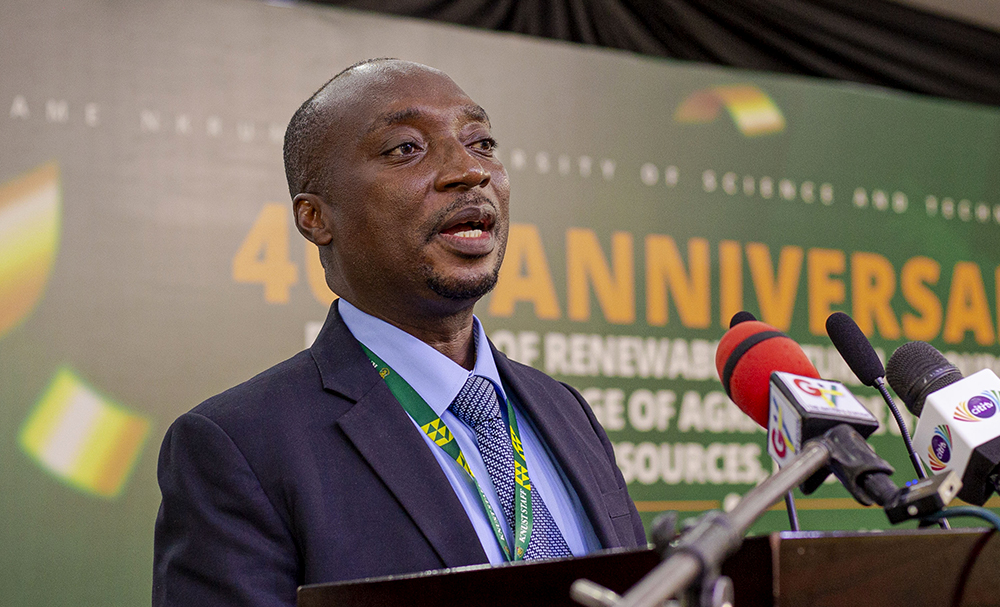 The Dean of FRNR, Professor Emmanuel Danquah indicated that the Faculty since its inception in 1982 has positioned itself to train high-level personnel in renewable natural resources management to facilitate the socio-economic and industrial development of Ghana. He further disclosed that the programmes offered by the Faculty aim at promoting collaborative research with industry to provide innovation and strategies for poverty alleviation.
However, he stated that with a current population of over 3,000 students, the Faculty is having challenges with field trips which forms part of industrial training for students as there are only two buses for student activities. He, therefore, seized the opportunity to appeal for a 60-seater bus to mitigate the challenge.
Professor Danquah called on corporate organisations and notable alumni to assist in the construction of a state-of-the-art computer GIS Lab to aid research as well as practical teaching and learning.
As part of the Celebrations, there was a ribbon cutting/inauguration ceremony for the proposed state-of-the-art computer lab at the Foyer of the Great Hall.  Also, Citations of Honour were presented to the Minister, Achievers, Pioneers, some Past Students and Past Deans for their enormous contributions to the development of the Faculty.