Building Stronger Universities (BSU III) in collaboration with its Danish Partners has organised a two-day International Conference on Climate Change Resilience, Adaptation, and Sustainable Rural Transformation at the Amonoo Neizer Conference Room on 4th October, 2022.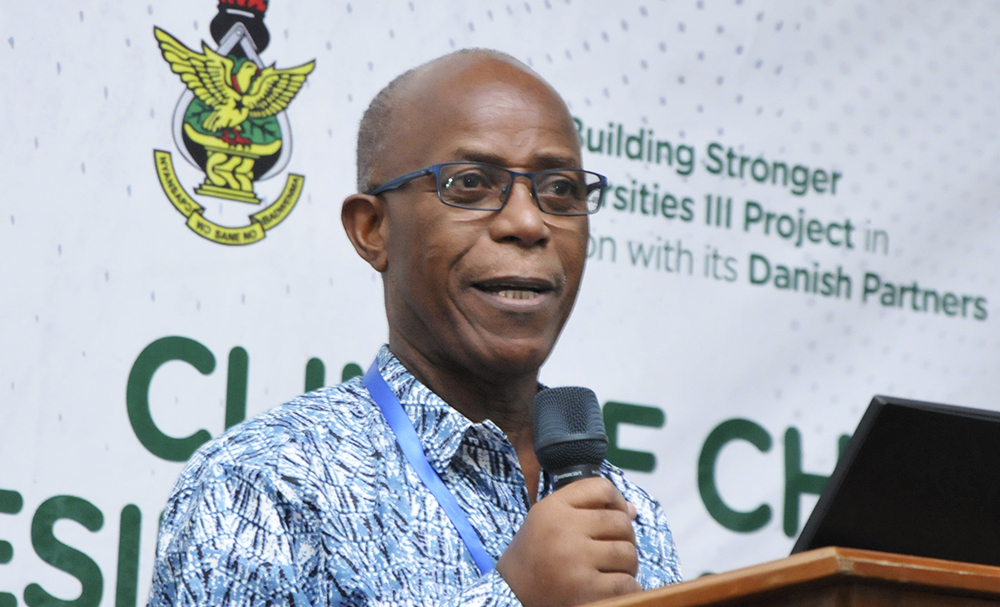 The Coordinator for BSU III, Professor Robert Clement Abaidoo, mentioned that the purpose of the BSU III is to package and disseminate the findings of BSU III-funded research works and other researchers working on similar topics around the world to scientific and policy communities.
The Pro Vice-Chancellor, Professor Ellis Owusu-Dabo delivering the Vice-Chancellor's address, stated that climate change is one of the most pressing global issues of the 21st century. He stated that the last decade has witnessed the highest global average surface temperature, which is about 0.8oC higher than pre-industrial levels. As a result, heat waves have become more intense, sea levels have risen, floods have become more common, storms have worsened, and drought and dry spells have become more frequent. These he indicated call for the need to strive to remedy the negative effects while also taking advantage of the opportunities a changing climate may present.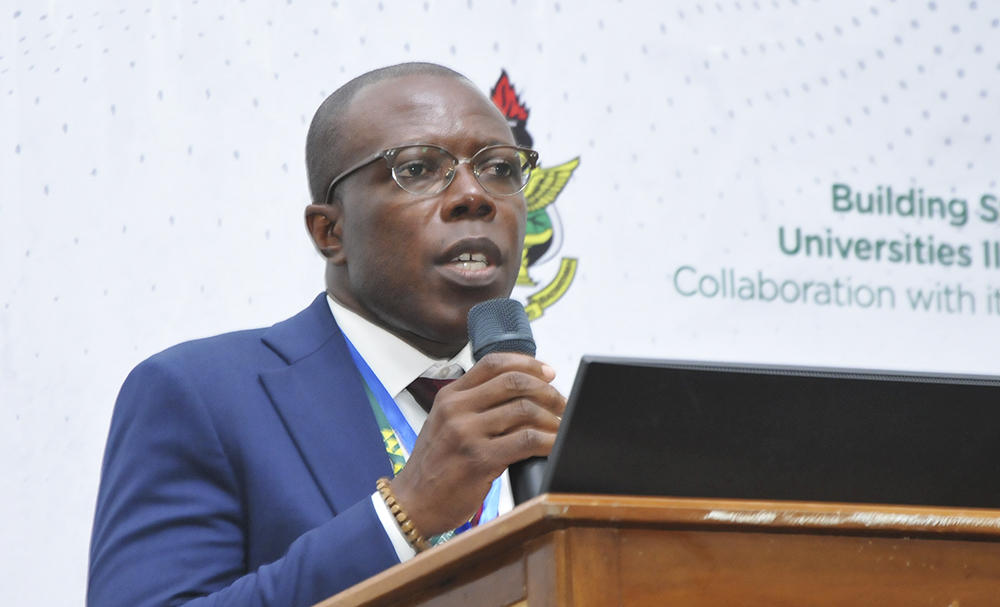 Speaking on the University's leadership position in promoting climate-responsive actions and behaviours, he stated that the University has rolled out an Energy Policy, which is intended to guide the University community to sustainably manage energy demand and supply to its facilities. 'This policy which is in line with the Ghana National Energy Strategy and master plan 2020 to 2030, will create a resilient, green, healthy, liveable, and sustainable society beginning with our campuses,' he said.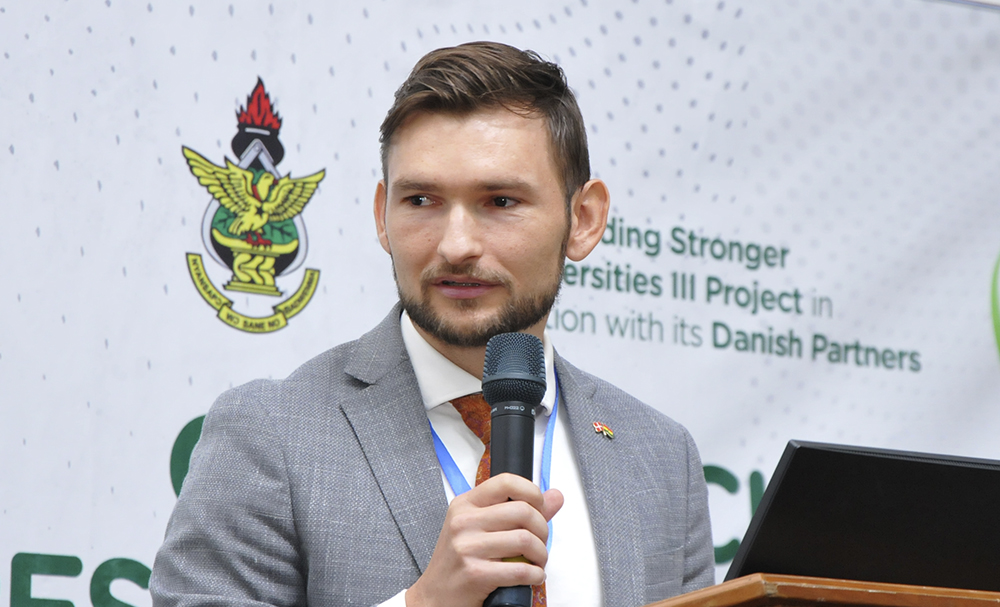 Kasper Overgård Nielsen, representing the Royal Danish Ambassador to Ghana, H. E. Tom Norring stated that Ghana has had DANIDA-supported research and learning programmes for many years, which he believes is one of the fundamental building blocks in tackling and building resilience against climate change. To this end, he hinted Danish Government's resolve to explore cooperation between the Ghana Meteorological Agency and its Danish Counterpart in the coming year. 'This cooperation will prove to be very valuable in monitoring the impact of climate change in the region,' he remarked.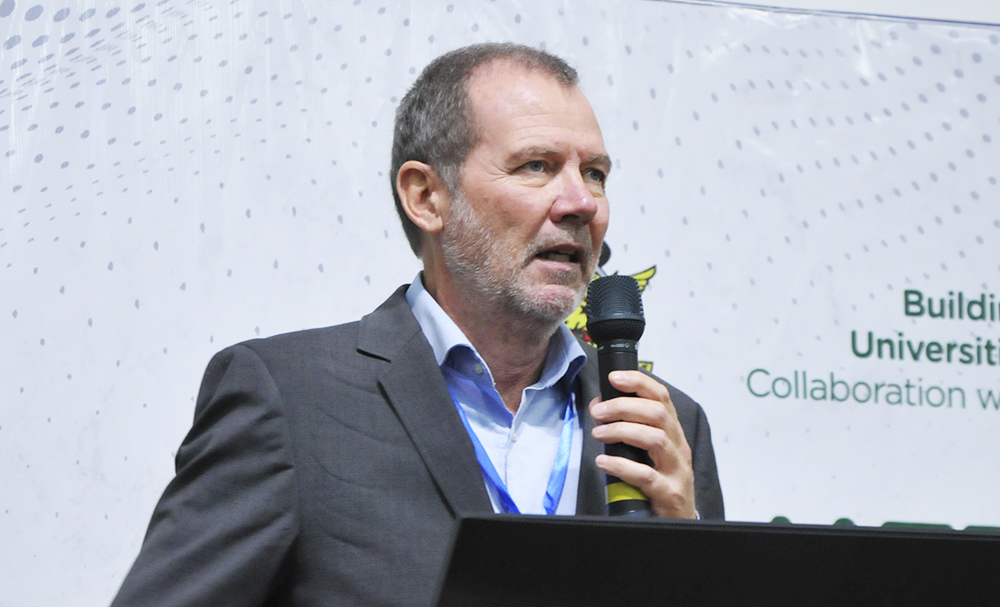 Professor Torsen Rodel Berg, the BSU III partner from Aarhus University treated directions in international research collaboration on natural resources management and climate change. 'The focus is more on farming systems, agrosystems, and food systems. Beyond that, we are also considering the bioeconomy, the circulatory system, and deeper connections. The borders of the globe and the plane are other areas of study. Ecological intensification, agroecological intensification, and sustainable intensification are the three key sustainability dimensions that resulted from these conversations and research paradigms,' he pointed out.
The Building Stronger Universities project is a partnership between Kwame Nkrumah University of Science and Technology (KNUST) and a consortium of Danish institutions including Aarhus University, the University of Copenhagen, and CG consult.