The Kwame Nkrumah University of Science and Technology (KNUST) chapter of the Laboratory for Interdisciplinary Statistical Analysis (LISA) has hosted the LISA 2020 Sustainability Symposium at the Impact Building, KNUST from 2nd to 6th May 2022.  The aim of the symposium was to share knowledge on the Statistical Collaboration Laboratories' (stat labs) sustainability.
Welcoming the participants for the opening ceremony, the Provost of the College of Science, Professor Leonard Amekudzi stated that the main goals of the symposium were to share best practices in making stat labs stronger and more sustainable, finalise sustainability plans for individual labs and make collective decisions about the future of the LISA 2020 Network. how to make the network more sustainable so it can continue to build local capacity to transform evidence into action for development.
He expressed his sincere wishes for the success of the symposium and for all participants to renew friendships, welcome new networks, and increase lab-to-lab collaboration.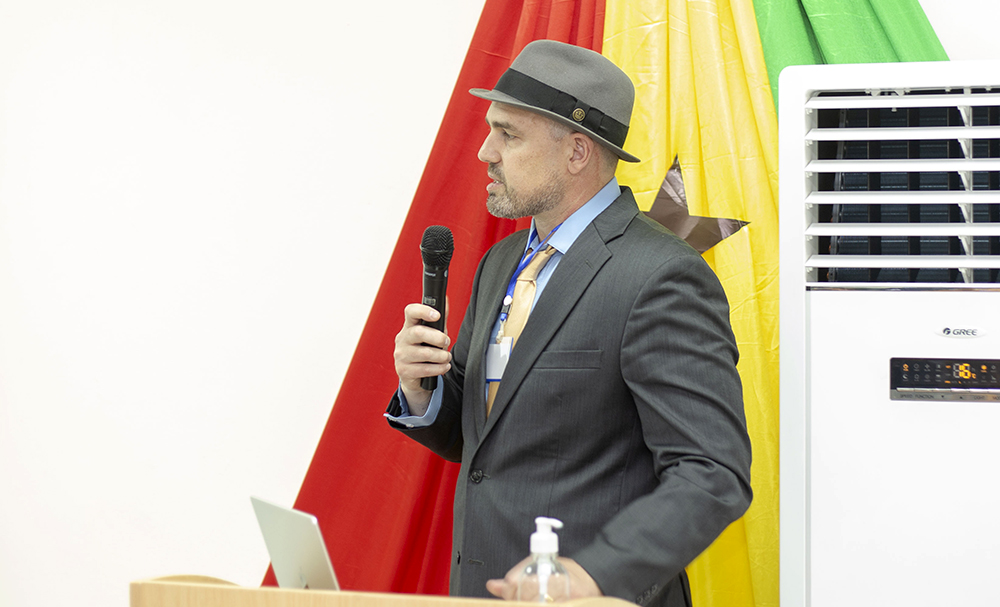 The LISA 2020 Global Director, Professor Eric Vance, stated that the stat labs train statisticians and data scientists to become effective, interdisciplinary collaborators who can move between theory and practice. It also creates space for collaboration (infrastructure) to transform academic evidence into action and organises short courses and workshops to improve statistical and data science skills and literacy widely.
He outlined tips for creating, sustaining relationships, and structuring collaborations to ensure success. According to him, a collaborative statistician can enable and accelerate much research, help governments make better decisions, and support NGOs, businesses, and policy projects.
The Global Director enumerated the successes and accomplishments of the LISA 2020 Network. He stated that currently there are 35 stat labs in 10 countries namely Nigeria, Ethiopia, Ghana, Tanzania, Pakistan, India, Kenya, Egypt, South Africa, and Brazil. The Labs have trained more statisticians to collaborate with more than 2274 researchers and have organised 399 taught courses and workshops to improve the statistical skills of 14699 attendees, he added.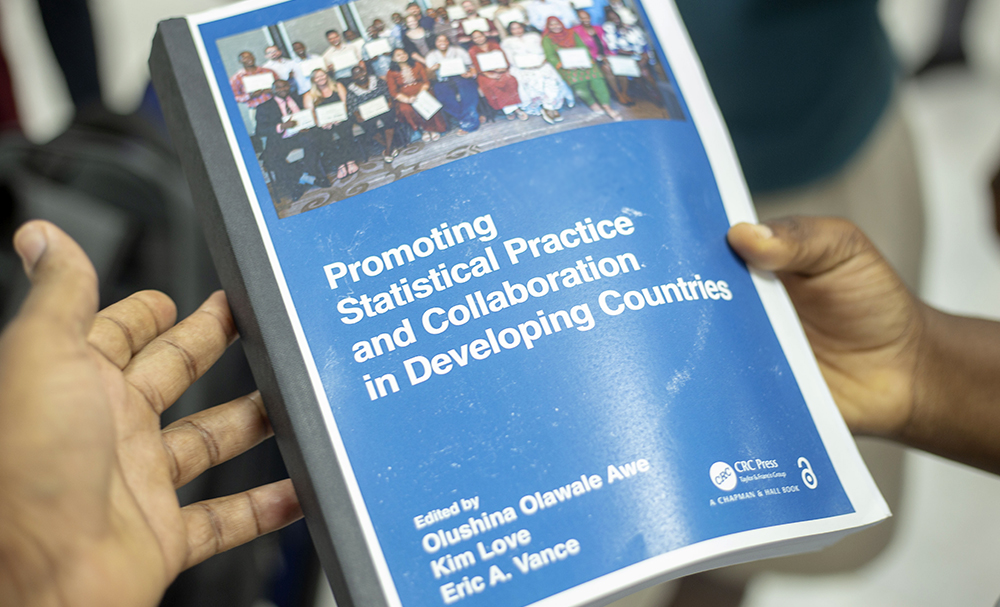 In a similar development, the global executives unveiled a book on 'Promoting Statistical Practice and Collaboration in Developing Countries, edited by Olushina Olawale Awe, Kim Love, and Prof. Eric A. Vance. The book provides new insights into the current issues and opportunities in international statistics education, statistical consulting, and collaboration, particularly in developing countries around the world. The book addresses the topics discussed in individual chapters from the perspectives of the historical context, the present state, and future directions of statistical training and practice, so that readers may fully understand the challenges and opportunities in the field of statistics and data science, especially in developing countries.
 As part of the weeklong Sustainability Symposium, there were poster presentations on sustainability experiments, a plan of a workshop for stat lab leadership student activity, LISA 2020 charter presentation.