Mathias Charles Yabe, the founder of AkoFresh and a final year student of the Department of Communication Design, Kwame Nkrumah University of Science and Technology (KNUST) has received the First Prize of the 2022 Young Global Changers Recoupling Award. The young CEO was honoured at the inaugural award ceremony of the Global Solutions Summit in Berlin on 29th March 2022.
The Global Solutions Summit is a high-level event that brings together speakers from all over the world. Gracing this year's Summit were the UN Deputy Secretary, General Amina J. Mohammed; German Chancellor, Olaf Scholz; Indonesian Vice Finance Minister, Suahasil Nazara; and the President of the UN Sustainable Development Solutions Network, Jeffrey Sachs. Ten finalists were chosen from over 500 global nominations to present their proposals to a jury at the Global Solutions Summit 2022 in Berlin. Mathias presented his concept as a finalist and was successful in persuading the judges, earning him the grand award.
Master Yabe was awarded for establishing a start-up that offers solar-powered cold storage preservation services to smallholder farmers to reduce post-harvest losses. The innovation extends the shelf life of perishable crops from 5 days to 21 days, helping farmers reduce post-harvest losses by 50%. The startup is helping increase the income of farmers, improve food security, and promote ecosystem resilience in local communities. The solution is currently being piloted with farmers in Akomadan and Afrancho communities, in the Ashanti Region.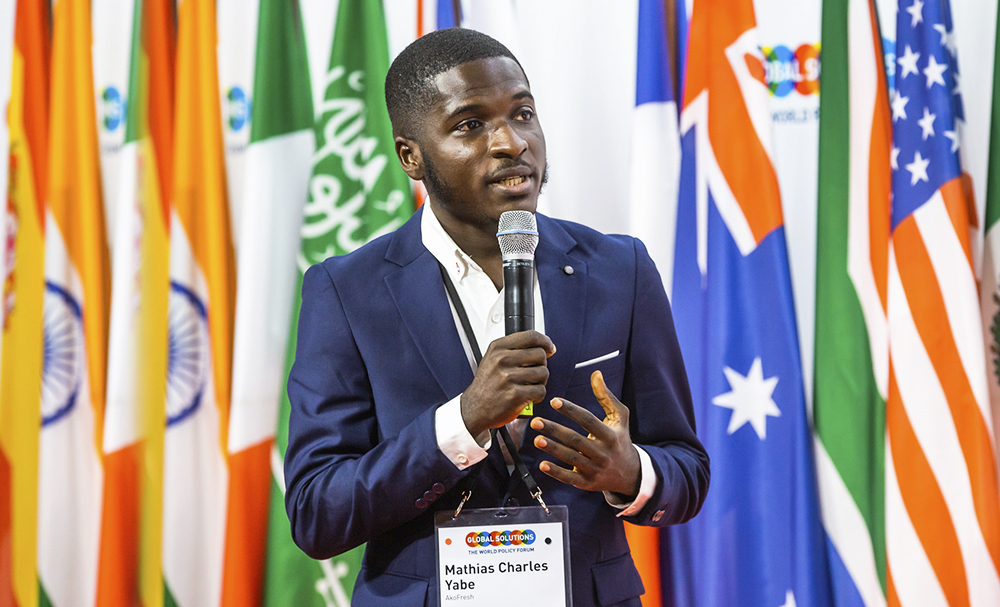 'Receiving the Grand Prize of the inaugural Young Global Changers Recoupling Award during the 2022 Global Solutions Summit in Berlin was very inspiring and reaffirmed my belief that some of our world's major problems can be addressed through Social Entrepreneurship and Innovation,' according to the award winner.
In 2021, Mathias was also selected as a winner and Top Innovator in the Generation Restoration Youth Challenge by World Economic Forum. He also won the Fishbowl Challenge and received the Community Prize from The Mills Fabrica at the TechStyle for Social Good International Competition.
The Young Global Changers Recoupling Awards is an initiative of the Global Solutions Initiative that seeks to recognise outstanding youth-led projects or initiatives that actively work towards aligning ("recoupling") economic or political activities with social and environmental needs.
Management congratulates Matthias Yabe for such a great feat.
More information about AkoFresh visit: www.akofresh.com