A five-day hands-on training workshop on Entrepreneurial University Transformation has been organized by the Kwame Nkrumah University of Science and Technology (KNUST) in collaboration with Maastricht School of Management (MSM), the Netherlands, for Deans and other Administrators of the University at the Institute of Distance Learning (IDL) Conference Center. 
Opening the workshop, Rev. Professor Charles Ansah, the Pro Vice-Chancellor, indicated that, over 50,000 students graduate from the various universities in the country with most of them not getting employed. As a way of solving the problem, the management of the university decided to organize the workshop to equip students through the participants in order to prepare the students to be self-employed after school. He also welcomed participants from other countries and urged all participants to see the training as an opportunity to learn more.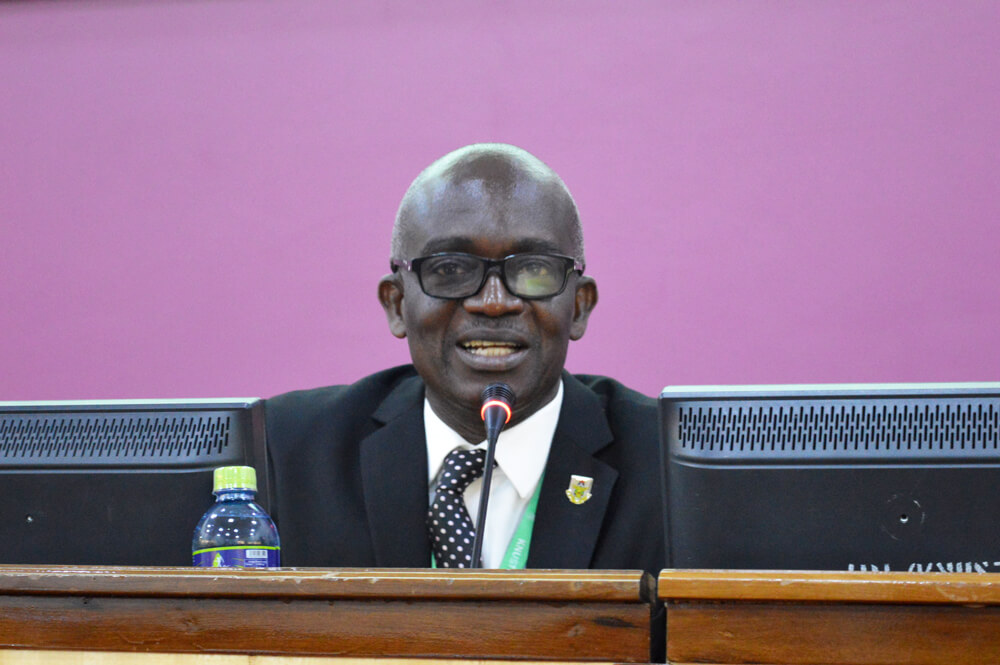 Professor Samuel Nii Odai, Head of the Department of Civil Engineering and coordinator of the training programme, stated that the training was focused on Deans, Directors and selected Deputy Registrars who are the University's middle management responsible for medium to long term integrated planning within the university. He added that, the training programme forms part of a Memorandum of Understanding between KNUST and MSM to build the capacity of staff of KNUST at the middle and top management levels.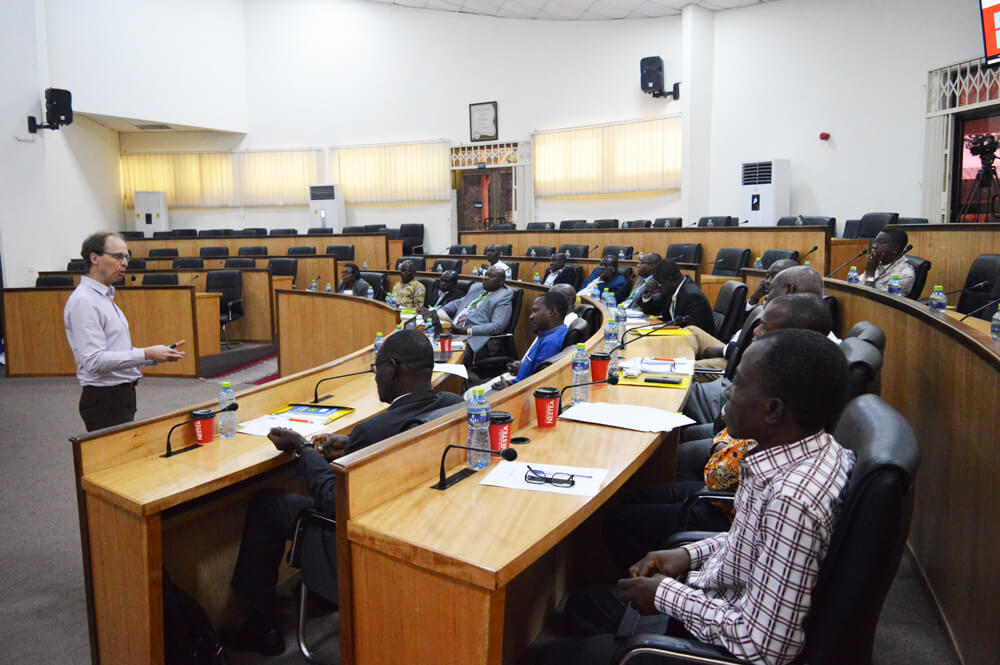 The trainer, Mr. Huub Mudde, a Senior Project Consultant and Lecturer in Institutional Entrepreneurship at the MSM, said that, the vision behind an Entrepreneurial University is to contribute to economic and social development of countries. He took the participants through several topics such as Entrepreneurial University Assessment, Desirability and Feasibility, Entrepreneurial vision and strategy development, Action planning for entrepreneurial transformation, among others.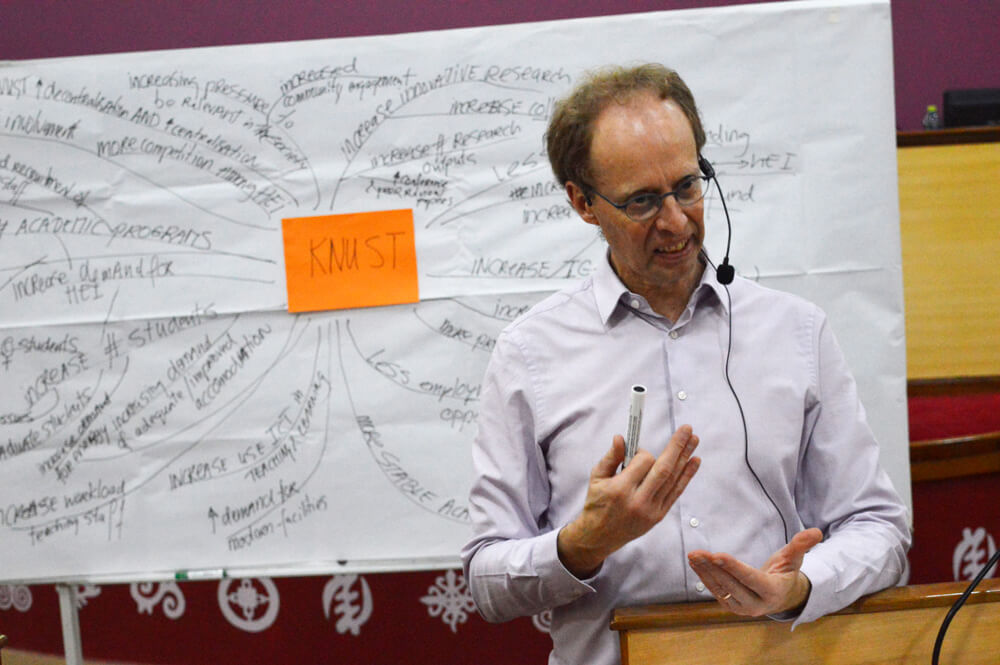 In his presentation, Mr. Mudde said that an Entrepreneurial University should be an institution that demonstrates entrepreneurial attributes. He explained that a university should not only be able to generate money, but should also be innovative and creative in solving problems. 
He further said that, an entrepreneurial university is designed to empower students and staff to be entrepreneurial and must be able to operate in highly complex and rapidly changing society. Additionally, he said an entrepreneurial university must be dedicated to create public value via open engagement with all stakeholders in the society- local/national and international.
Mr. Huub Mudde, stated further that, for a university to transform into an entrepreneurial one, it needs the leadership of the institution and individuals, with the onus on leadership to have strategic intent and take the right decisions.
Mr. Mudde urged the participants to organize more entrepreneurship programmes for both students and staff to stimulate the best entrepreneurial behaviour that will put KNUST in good stead to become an entrepreneurial institution.