The Faculty of Law of the Kwame Nkrumah University of Science and Technology (KNUST), Kumasi has held its maiden 'KNUST LL.B Open Day' for selected Senior High School (SHS) students in Kumasi on Friday, 12th August 2022 at the Faculty of Law Auditorium.
In his welcome address, the Dean of the Faculty, Dr. Ernest Owusu-Dapaa indicated that the maiden event is part of the Faculty's commitment to foster relationships and provide to participants including Senior High School students, teachers, parents/guardians, and the public a good opportunity to properly orient them on the requirements and the prospects of the LL.B Programme.
"It is a programme to give SHS students the earliest opportunity to know what it takes to become a law student, the career pathways and trajectories as well as opportunities available to them in Ghana and outside Ghana," he explained.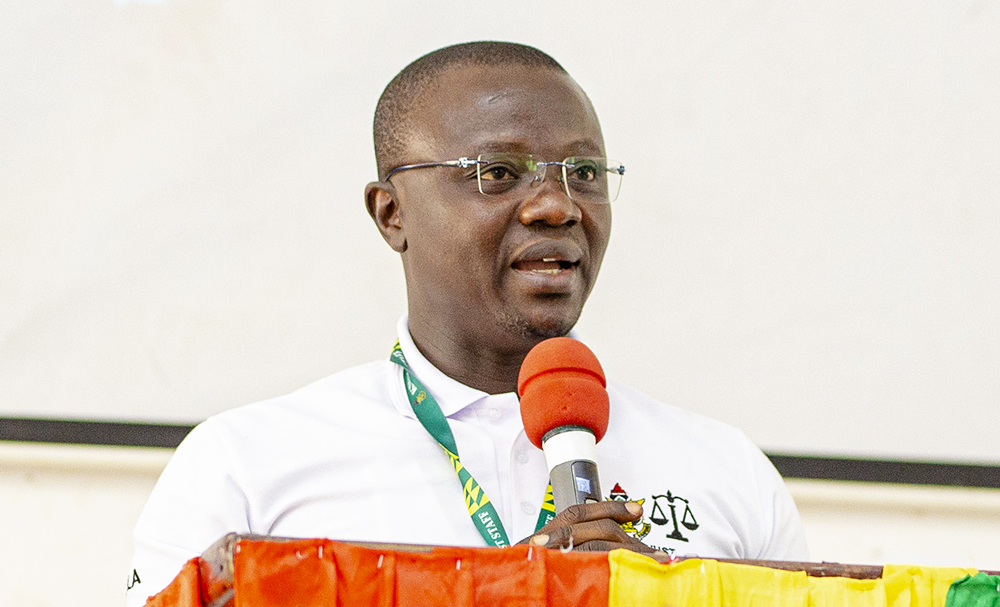 Dr. Owusu-Dapaa was hopeful that the programme would be extended to other regions. "We would consider having another edition in Accra to take care of schools along the coast and some for schools in the northern sector and middle belt next year," he said.
He added that to enable students to develop advocacy skills, the Faculty of Law has vibrant moot court and law clinic programmes and has since its inception been participating in various moot court competitions at national and international levels. To this end, he reiterated the Faculty's victories at the just ended 31st Christof Heyns African Human Rights Moot Court Competition, 2022 which was held in Cairo, Egypt. He further hinted that following the victory as the Continental Champions of Legal Education and Court Room Advocacy, KNUST will be hosting the 32nd edition of the competition in 2023 in Kumasi, Ghana.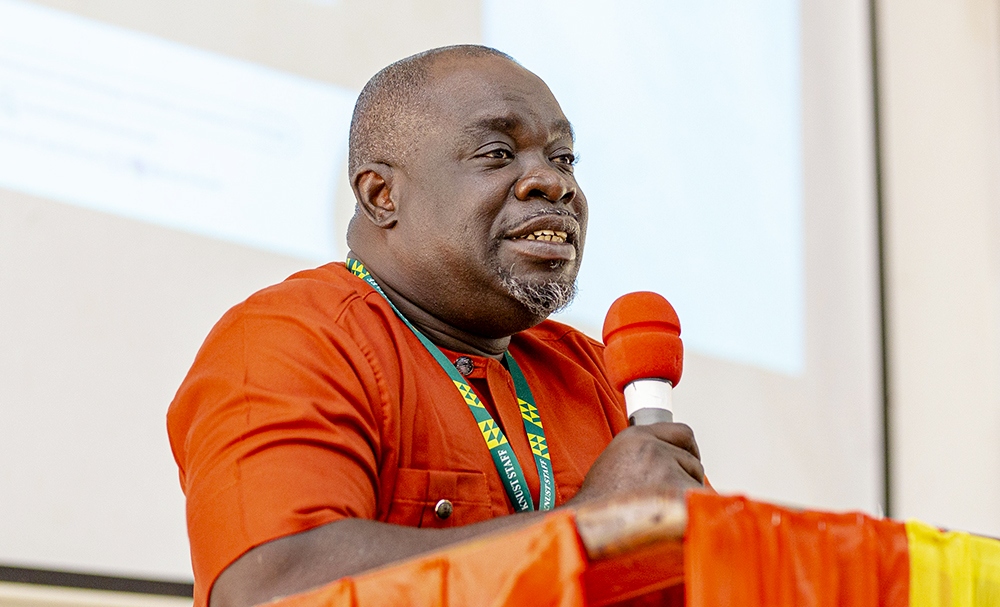 The Provost of the College of Humanities and Social Sciences, Professor Charles Marfo highlighted the faculties, departments, and courses available in the College. He, therefore, charged the students to endeavour to work hard irrespective of the courses they are pursuing in their respective high schools to qualify for admission to the Faculty of Law and the College at large. 'Put your head to work if you want to be among the best brains that would be offered admission to the KNUST Faculty of Law,' he emphasised.
The students from St. Louis SHS, KNUST SHS, and St. Hubert SHS among others were taken through the admission requirements and international career opportunities available to them when they choose to study law. A demonstration of a typical moot court competition was briefly displayed to the students.
The Open Day provided the opportunity for the Faculty to interact with the participants and address their questions.