DEPARTMENT OF ARCHITECTURE, KNUST, KUMASI
As part of the requirements for Doctoral Training at the Department of Architecture, KNUST, each PhD Candidate is expected to participate in at least one Poster Session to satisfy the Course ARC 824 Poster Presentation & Research Seminar during her/his candidature.
To provide an opportunity for PhD Candidates in the Department to fulfil this requirement, a Poster Session is scheduled to take place on Friday, May 26, 2023, at the Staff Club House, KNUST.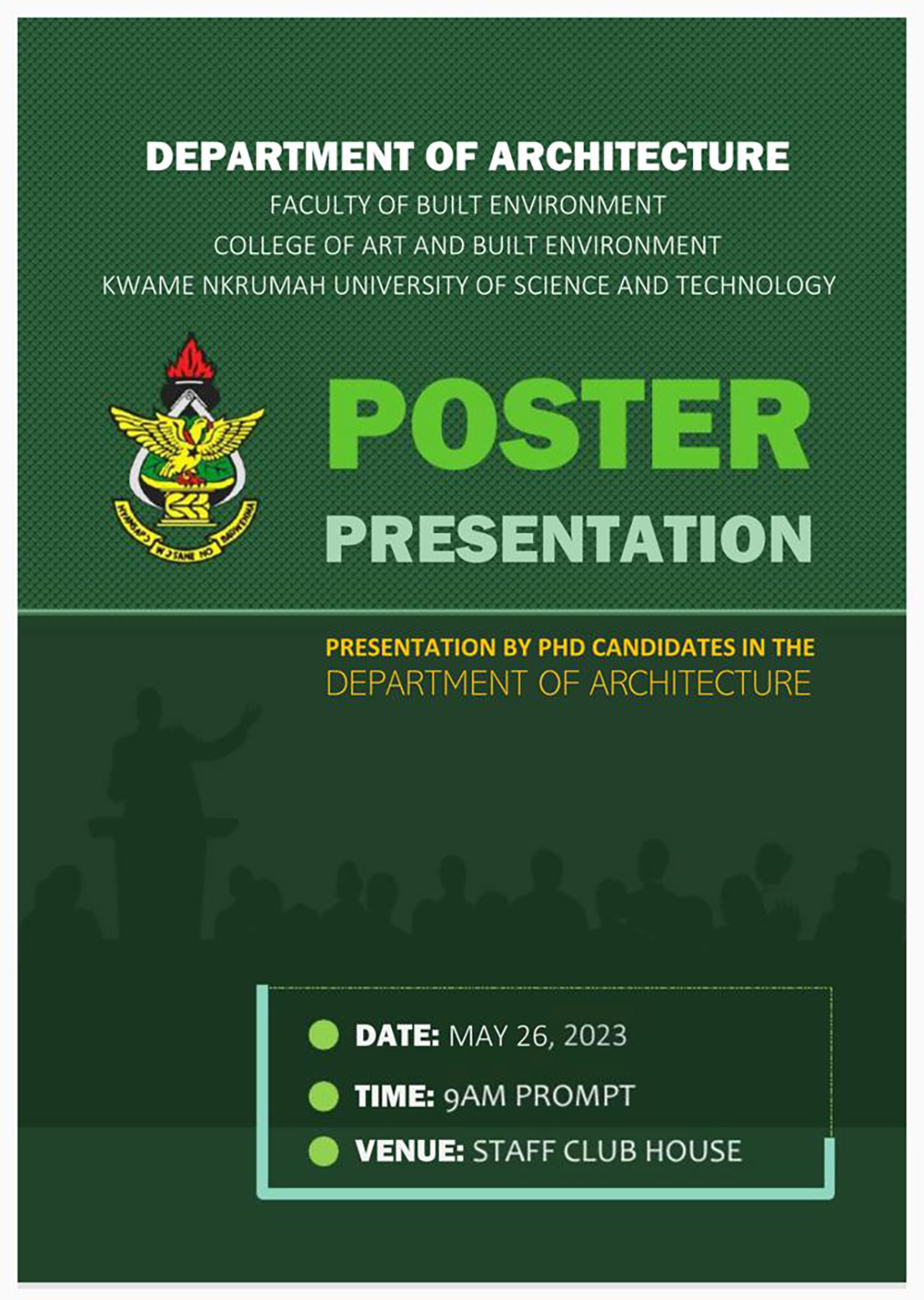 All PhD Candidates in the Department are expected to participate in this Poster Session.
The University Community and the general public are admissible to the event.
Please direct all questions regarding this PhD Poster Presentation  to the following email: archiknust.postgraduate@gmail.com