The School of Veterinary Medicine (SVM) of the Kwame Nkrumah University of Science and Technology (KNUST), Kumasi has held its 6th White Coat Ceremony for Twenty-five (25) students of the 2023-year group.
The event marks the rite of passage into the last 2 years of the Doctor of Vertirinary students' training, referred to as the 'Clinical years', after an initial 4 years of rigorous academic and professional training.
The former Dean of SVM, Professor Raphael Deladem Folitse presented the students into the clinical phase on 30th July, 2021.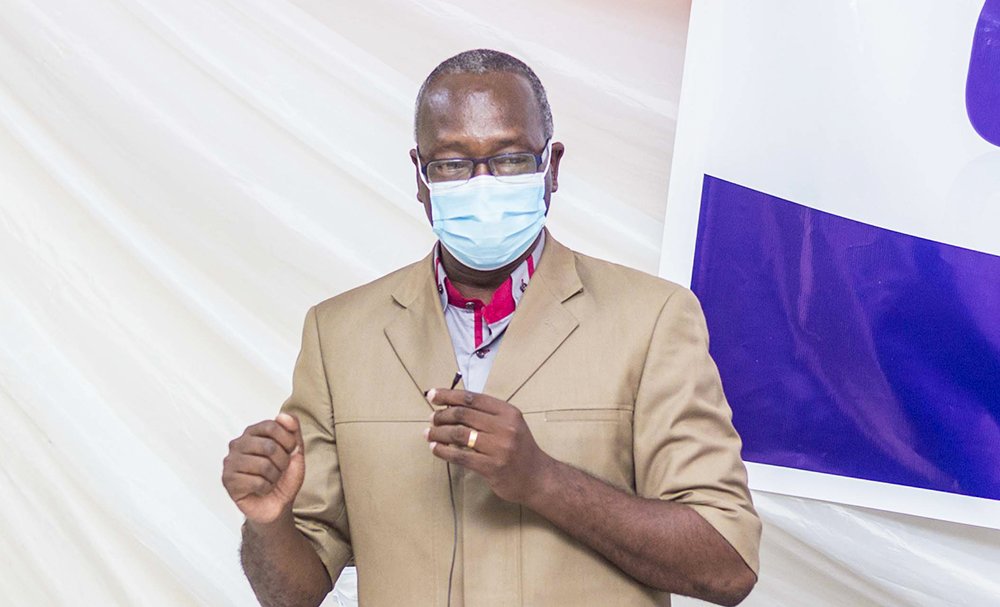 The Dean of SVM, Professor Benjamin Emikpe stated that the ceremony is symbolic as it signifies a transition from the acquisition of pre-clinical knowledge to clinical knowledge. He added that their white coat ceremony is a strategic and important application of knowledge to protect and save the lives of animals.
According to him, keeping records as veterinary doctors is important. He elaborated that, "The faintest ink is better than the best brain". He also indicated that prior to entering the current level of their studies, they were used to cadavers but that would be a thing of the past because they will be dealing with real patients, that is, the animals and saving lives.
The Dean hoped that the students would exhibit the highest principles of moral, ethical, and unique responsibilities entrusted to them in their training as they transition into the clinical phase of their studies
He stressed on the need for teamwork in order to make impact during their training and practice.
Dr. Andy Quarcoopome, the Chief Executive Officer of Tema Animal Hospital congratulated the students on their academic journey so far. He indicated that KNUST as the best University in Ghana graduates excellent performing individuals who are making great impact in their respective places of work and the society. He therefore expressed confidence in the students presented for the ceremony and urged them to continue to protect the good legacy exhibited by KNUST graduates.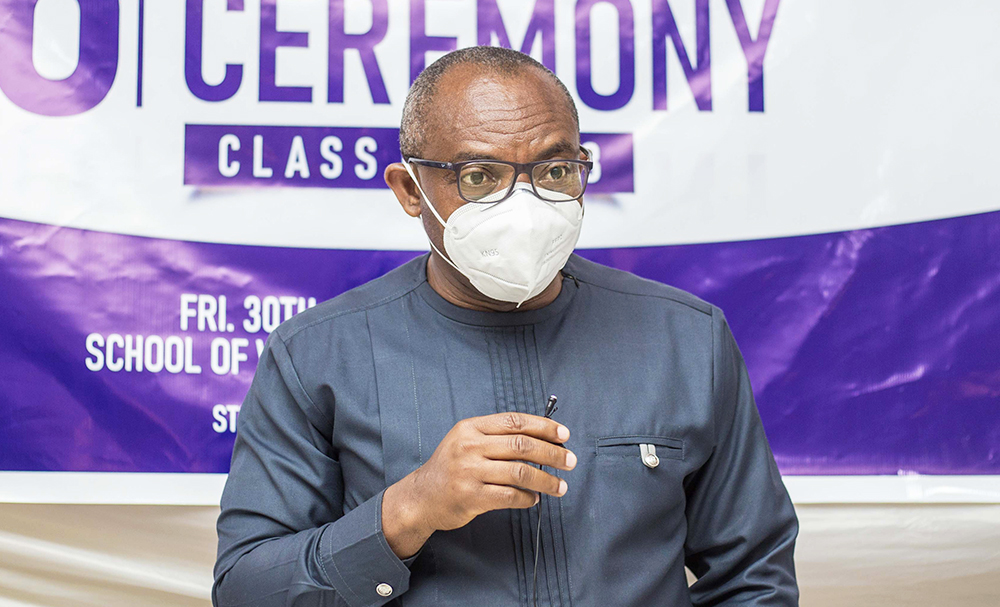 The Provost of the College of Health Sciences (CoHS), Professor Christian Agyare congratulated them and paid tribute to the faculty, staff, and parents whose dedicated work has resulted in the White Coat Ceremony.
He advised the students that their parents have invested much in their education, thus, he implored them to be responsible with their studies as they transition and continually give off their best to meet the expectations of their parents and the respective communities.