A team from the University of Berlin led by Ms. Angelica Coll has paid a courtesy call on the Vice-Chancellor of the Kwame Nkrumah University of Science and Technology (KNUST), Kumasi to discuss the launch and kick-off of the Affordable Sustainability for Logistics Networks in Ghana (ASONG) Project on Tuesday, 14th February, 2023 at the Council Chamber.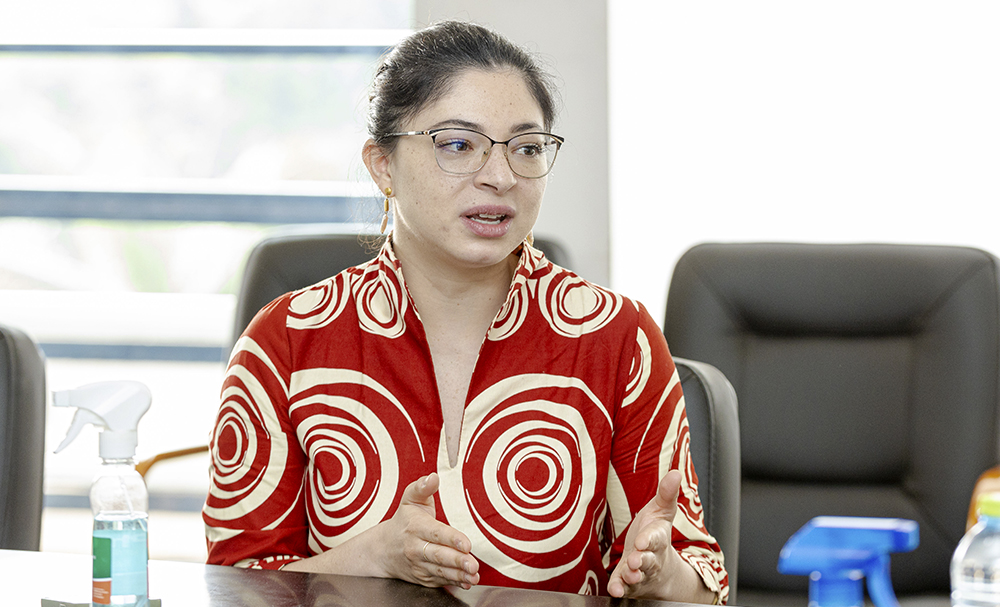 According to the Team Leader, Ms. Coll, Logistics is a very important aspect of development in Germany, and as such, there is the need to extend it to  West African countries such as Ghana and KNUST. She indicated that the ASONG Project, when launched, will establish a platform that provides internship opportunities for Ghanaian students to get exposed to the labour market in Germany through exchange programs. She further noted that the partnership between KNUST and the University of Berlin will facilitate the exchange and sharing of research knowledge in logistics.
"We hope to create a long-lasting partnership with KNUST and Germany through this Project'', she said.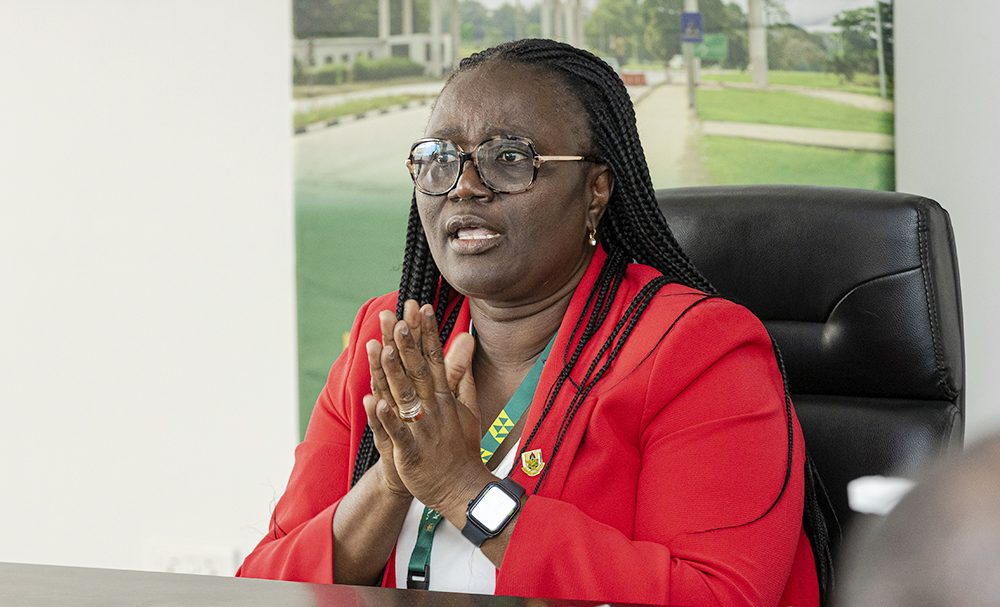 The Vice-Chancellor, Professor (Mrs.) Rita Akosua Dickson, emphasised that Logistics is an essential aspect of modern-day business operations and expressed her delight to the team for choosing KNUST as a partner for the Project.
Professor (Mrs.) Akosua Dickson assured them of KNUST's commitment to ''walk and work'' together to ensure the success of the Project to impact the logistics sector in Ghana.
Ms. Coll was accompanied by Mahdi Alazzeh, the Project Coordinator.
Also present at the meeting were; Mr. Michael Nyamekye; Professor Kwame Owusu Kwarteng, Mr. Samuel Y. Akomea, Professor David Asamoah, Professor Ahmed Agyapong, Professor Nathaniel Boso, Professor Henry Kofi Mensah.