The Dean of Quality Assurance and Planning Office (QAPO), Professor Jerry John Kponyo, and the Head of University Relations, Dr. Daniel Norris Bekoe from the Kwame Nkrumah University of Science and Technology (KNUST) have participated in QS Conference - World University Rankings - Africa Forum held in Rabat Morocco under the theme "Building the Africa Brand in Higher Education - Strengths and Opportunities to Reinvent the Future."
Over 50 University officials from more than 30 countries attended the Conference organised by the QS-Quacquarelli Symonds - World University Rankings in partnership with the Polytechnic University Mohammed VI in Morocco.
The objective of the gathering was to identify and assess the value and efforts of higher education in Africa, as well as to meet the growing needs of young people on the African continent, which has the youngest population in the world.
The two-day intensive deliberations focused on how Africa is perceived in the context of global higher education, investment, and funding strategies for the future, helping young Africans reach their full potential, building a regional and international scientific brand through research and innovation, and supporting academic excellence.
The Ministry of Higher Education in Morocco, the Association of African Universities, the Association of Arab Universities, and others were also represented. They exchanged ideas and debated several common themes and challenges, showcasing the continent's untapped potential. Additionally, it provided an opportunity to share uplifting tales about the continent's higher education system as well as best practices for the present and the future.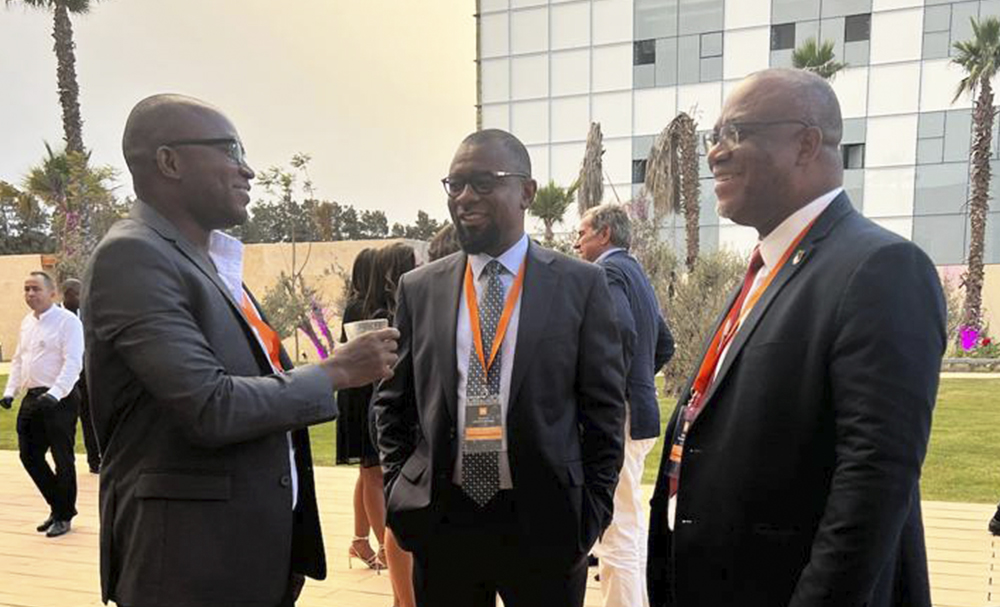 Professor Kponyo and Dr. Bekoe took the opportunity to share some experiences on the challenges that African universities face with rankings and various activities that KNUST is undertaking to stay afloat in the wake of dwindling financing opportunities for African universities.
KNUST has received huge publicity over the last 3 years; having been ranked the best University in Ghana and 12th best in Africa by the US News and World Report for 2 consecutive times. The University was also ranked the number one Centre for Quality Education in Africa and 14th in the world by Times Higher Education Impact rankings on the SDGs. Management intends to consolidate these gains by setting up a strong committee chaired by the Pro Vice-Chancellor, Professor Ellis Owusu-Dabo to champion this course.