The Minister of State in charge of Tertiary Education, Professor Kwesi Yankah, has called on private hostel developers to urgently consider building and operating private hostels at the Kwame Nkrumah University of Science and Technology (KNUST). This he said, would help accommodate the expected large numbers of the first batch of Free Senior High School graduates. According to him, an estimated number of 90,000 students were admitted into the various tertiary institutions in Ghana, but with the current Free SHS policy, approximately 145, 000 is expected to enter tertiary institutions this year.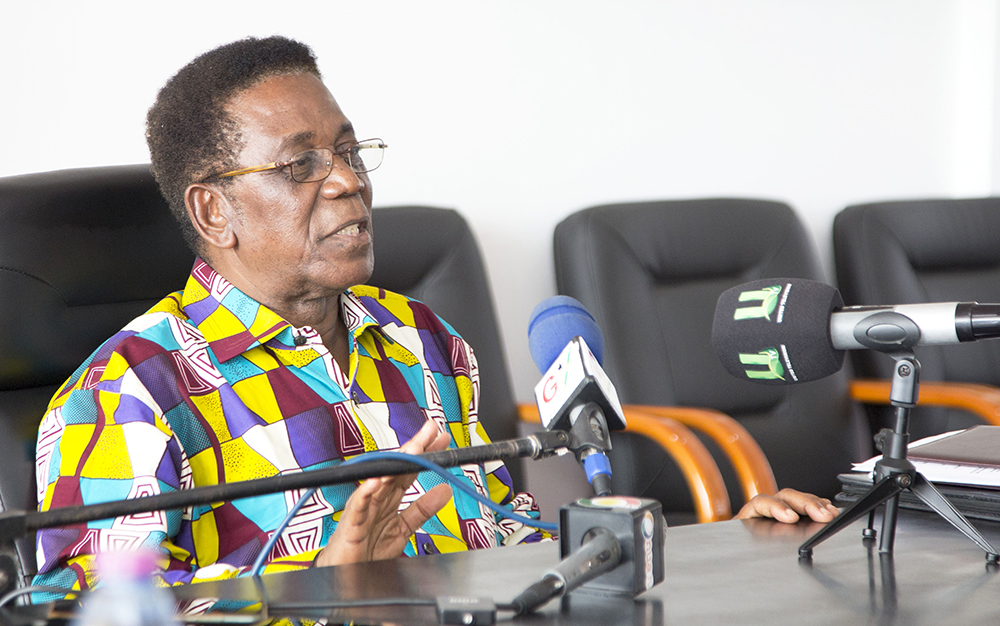 Prof. Yankah made this call after he embarked on a tour of KNUST campus to ascertain the institution's preparedness towards the expected increase in enrolment in the 2020/2021 academic year. The Minister, together with the University Management inspected expansion projects in the College of Art and Built Environment, Faculty of Allied Health Sciences, Faculty of Social Sciences, School of Veterinary Medicine, School of Business and the Mastercard Guest House.
Professor Yankah was particularly impressed with the level of expansion projects and said KNUST was ready to admit the first batch of Free SHS graduates. He commended the University management for using its Internally Generated Funds judiciously for such a course. He further urged the University Management to see the increase in enrolment as a major strategic educational asset in training students in the area of Science and Technology.