The Managing Director of Consolidated Bank Ghana (CBG), Mr. Daniel Addo, together with some selected staff of CBG has paid a courtesy call on the Vice-Chancellor of Kwame Nkrumah University of Science and Technology (KNUST), Professor (Mrs.) Rita Akosua Dickson on 16th November, 2020.
Mr. Addo, on behalf of the Bank, presented a citation to Professor Dickson in honour of her appointment as the first female Vice-Chancellor of KNUST. He recounted the relationship that has existed so far and assured the Management of KNUST of a stronger collaboration in the coming year.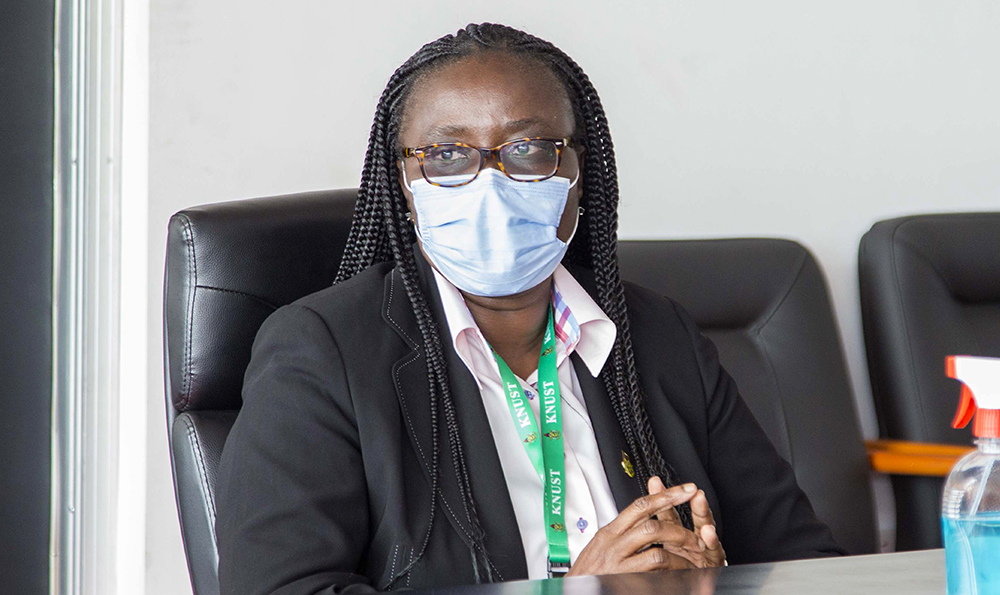 The Vice-Chancellor, Professor (Mrs.) Rita Akosua Dickson revealed that with the advent of COVID-19, it became evidently clear that a greater majority of needy students are unable to access online resources because they do not have the requisite tools for studies, hence, the introduction of the 'support one needy student with a laptop (SONSOL) project.' She, thus, solicited for support from the Consolidated Bank to support the vision.
Professor (Mrs.) Rita Dickson further mentioned that KNUST has had a solid relationship with CBG since its inception. She promised to nurture the relationship for the benefit of the two institutions.