The Kwame Nkrumah University of Science and Technology (KNUST) and the Ministry of Health Training Institutions have marked a five-year continuous engagement and collaboration of organising congregations to award diplomas to Ministry of Health Training Institutions in Ghana.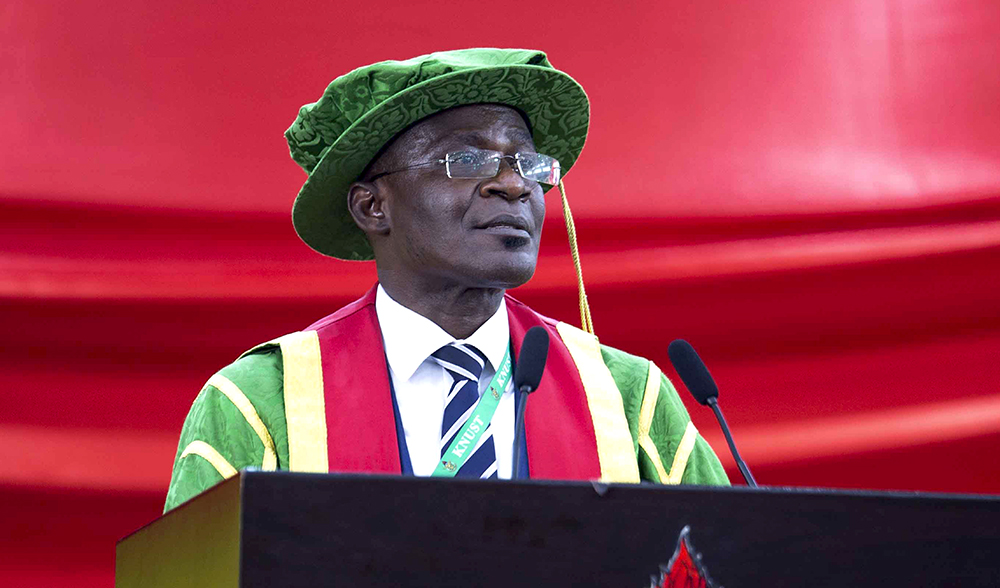 Prof. Kwasi Obiri-Danso, the Vice Chancellor of KNUST speaking on the five years of collaboration at this year's graduation ceremony for MoH Health Training Institutions held at KNUST, mentioned that KNUST has mentored the Ministry of Health Training institutions in Ghana and exercised oversight responsibility with respect to teaching, learning and the conduct of examinations. Also, KNUST has been responsible for the thorough review of curricula of these institutions and made the needed recommendations with respect to facilities, staffing and materials. All these, he said, were aimed at ensuring that the health professionals produced are of high standard.
Prof. Obiri-Danso mentioned that so far, about 50,000 healthcare professionals have been trained to continue to contribute significantly in areas such as clinical care, disease control, reproductive and child health, environmental management, epidemiology, nutrition and diabetics, orthopaedics, medical and laboratory services.
He added that as part of the mentorship to the MoH Training Institutions, KNUST planned to start a Bachelor of Science (BSc.) Top-up degree programmes in General nursing, midwifery and Midwifery and Community Health Nursing in the Sandwich mode at some selected institutions called 'Centres of Excellence' in 2017 but received a directive from MoH to put it on hold. Prof. Obiri Danso therefore, appealed to MoH and its agencies to expedite action on that to roll out the programme soon.
The Vice Chancellor as an environmental expert advised the graduands to take the issue of sanitation seriously and help educate Ghanaians on how to improve the environment.
Representing the Ghana Health Services (GHS), the Deputy Director in charge of training, Mr. Zanu Dassah revealed that this year, the posting of nurses to their various workplaces will be based on the exigencies of the service.
In this light, health professionals who would also be seeking for jobs with the GHS, will be given the opportunity to apply to regions of their choice. To this end, employment of the personnel will depend on the Human Resource gaps.
He finally congratulated the graduands and expressed gratitude to Principals, Provost of College of Health Science, MoH and other stakeholders for their contribution.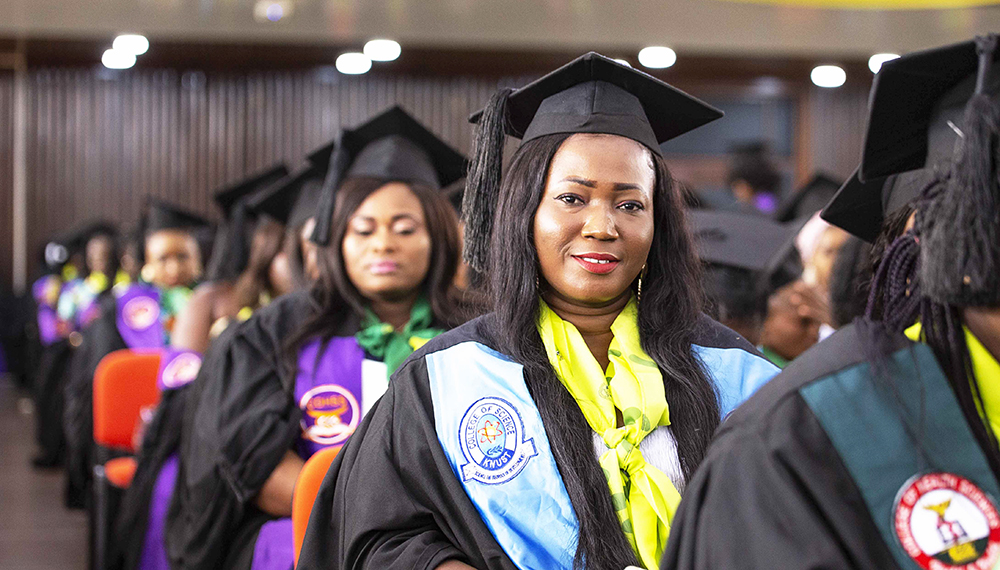 In all, Ten Thousand, Nine Hundred and Seventy-Eight (10,978) graduands, made up of community health nurses, general nurses, midwives, prosthetics and orthotics technologists, physiotherapy assistants and environmental health experts graduated.