As part of its mandate to raise awareness and educate the University Community about breast cancer and self-examination, the Wellness Center of Kwame Nkrumah University of Science and Technology (KNUST) in partnership with the University Health Services (UHS) and the College of Health Sciences has organised a nine-day free breast cancer screening exercise from the 18th to 29th October 2021.
This year's event dubbed 'I am and I will' was held at three various centers; KNUST Maintenance department, KNUST Wellness Center and the Pharmacy Building, KNUST with a total of 430 females and 45 males participating in the exercise.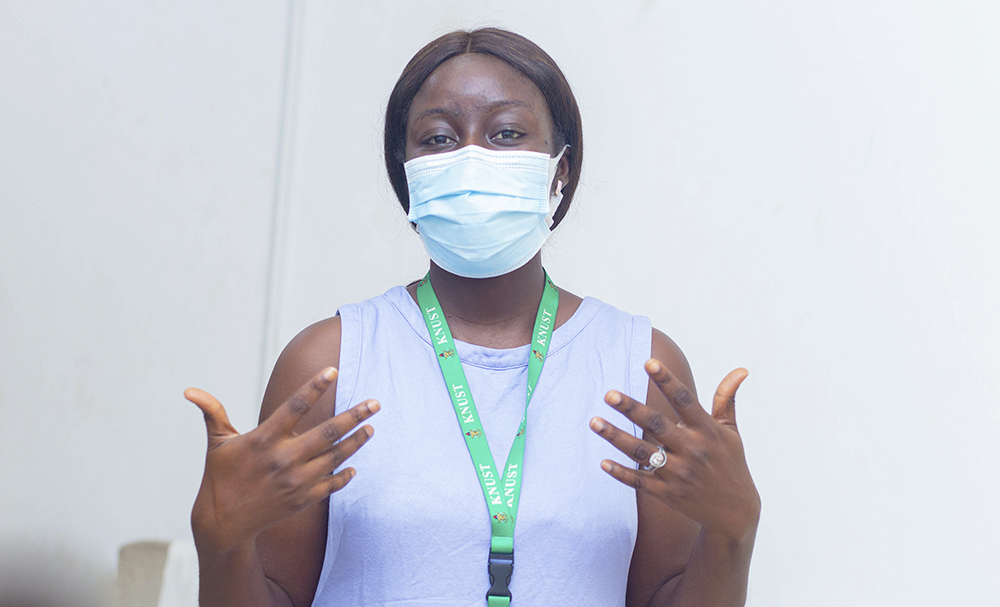 Dr. Nana Akua Abruquah, the event coordinator and Medical Officer at UHS-KNUST explained that Breast Cancer is an abnormal transformation of tissues in the breast which occurs in men and women and can spread to other parts of the body.
According to Dr. Abruquah, people diagnosed with early-stage breast cancer range from 40 to 60 years old same as the age range of some University staff. 'We used this as the basis of organising the screening exercise to educate the entire staff on breast cancer, its effect, the benefits of early detection and how to conduct self-breast examinations,' she added.
She disclosed that clients who had abnormalities detected in their breasts were referred to a medical officer for further screening and examination and about 72 of such, were referred for further assessment and attention. 36 were subsequently booked for mammography at the HopeXchange Medical Centre.
The Center introduced other services such as dietary counselling, information on gym services, as well as other activities at the Wellness Center.
Nurses, Medical officers and rapporteurs were stationed at all the three screening centers to provide education on breast examination and free breast screening for both male and female staff and non-staff in the University and the general public.
Clinical Psychologists were also stationed to provide counselling for clients before and after the screening so as to prepare them psychologically for the outcomes of their screening.