The School of Public Health (SPH) of the Kwame Nkrumah University of Science and Technology (KNUST), Kumasi has launched its first ever Alumni website to serve as an online platform that facilitates professional networking. 
The website was launched by the Pro-Vice Chancellor of KNUST; Professor Ellis Owusu-Dabo in a short ceremony dubbed ''Alumni Engagement for Graduate Employment in Ghana". 
In his remarks, Professor Ellis Owusu-Dabo noted that the creation of the online platform by his alma-Mata would enhance networking through web-based interactions, conferences, seminars, face-to-face meetings, among others.
Giving a background to the concept of Alumni Engagement, the Head of Department of Health Policy, Management and Economics, Dr. Peter Agyei-Baffour, explained that the School of Public Health partnered with Ghanaian Professionals in Germany (GPsG) to provide a state-of-the-art technological platform and an intellectual hub to expand the professional network of SPH alumni for job opportunities sharing and also to enrich the learning and teaching materials to meet the skill set needed for the health industry.
According to Dr. Peter Agyei-Baffour, the initiative was supported by the German Development Agency (GIZ) through the Diaspora Organisations programme of the Centre for International Migration and Development (CIM).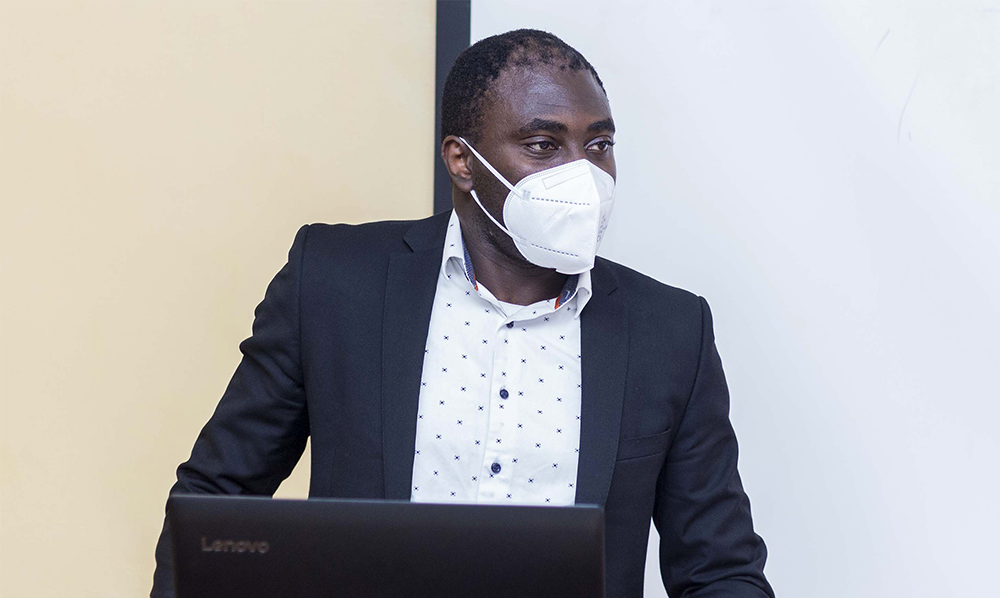 A representative from the GPsG, Dr. Richard Adu-Gyamfi, presenting on the role of alumni engagement for graduate employment, mentioned that the role of alumni take place in three phases; Pre-graduate, Graduate and Postgraduate phase, by actively co-creating curriculum to achieve impact, to provide professional network for graduates, and help identify areas of job opportunities by providing support in shaping graduates for the job.
He further explained that an active alumni engagement would help connect graduates to jobs, provide recommendations and tutor them to fine-tune their CVs. He added that alumni can help provide job opportunities and encourage graduates to consider new business start-ups.
A Systems Analyst at the University Information Technology Services (UITS), Mr. Patrice Vasco Asamoah, demonstrated to participants the state of the website and how to access the website. 
The Dean of the School of Public Health, Professor Samuel K. Newton, expressed gratitude to all members for the various efforts put in place to ensure that graduates of SPH through the alumni network can get employment opportunities in Ghana and beyond. He hoped that the platform would serve its purpose to support the School of Public Health to produce graduates who would not only become employable but also employers.