The Debating Society of the Kwame Nkrumah University of Science and Technology (KNUST), Kumasi, has clinched the 2nd position at the 43rd World Universities Debating Championships (WUDC) on 3rd January 2023 in Madrid, Spain. Prosper Michael Ametu (BA Sociology, level 400) and Vincent Johnson Attakpah (BSc Statistics, level 400) represented the University after qualifying through nine rounds of debate. This marks the first time that any African university makes it to the finals, competing against debaters from other top universities such as Harvard, Yale, Cambridge, Durham, Monash, University of Toronto, and all African Universities.
Prior to the victory in Spain, the Society had placed 2nd in the Pan African Universities Debate Championship (PAUDC) in Nairobi, Kenya – a feat made possible through the efforts of Desmond Dorvlo (BA English, level 200) and Addo-Obeng Opoku Agyemang (LLB, level 200). In the end, Joyce Delali, a second-year BSc Media and Communications Studies student was adjudged 'the Best Public Speaker, PAUDC' and Franco Osei-Wusu, MPhil Information Technology student, emerged the 'Best Public Speaking Adjudicator' and 5 members of the team got awarded for being among the top ten best speakers in the Championship.
The WUDC finals (ESL) involved four universities in the world squaring off on the motion, 'When they are not part of that religion, the house believes that feminists should refrain from critiquing widespread religious practices that have different rules based on gender.'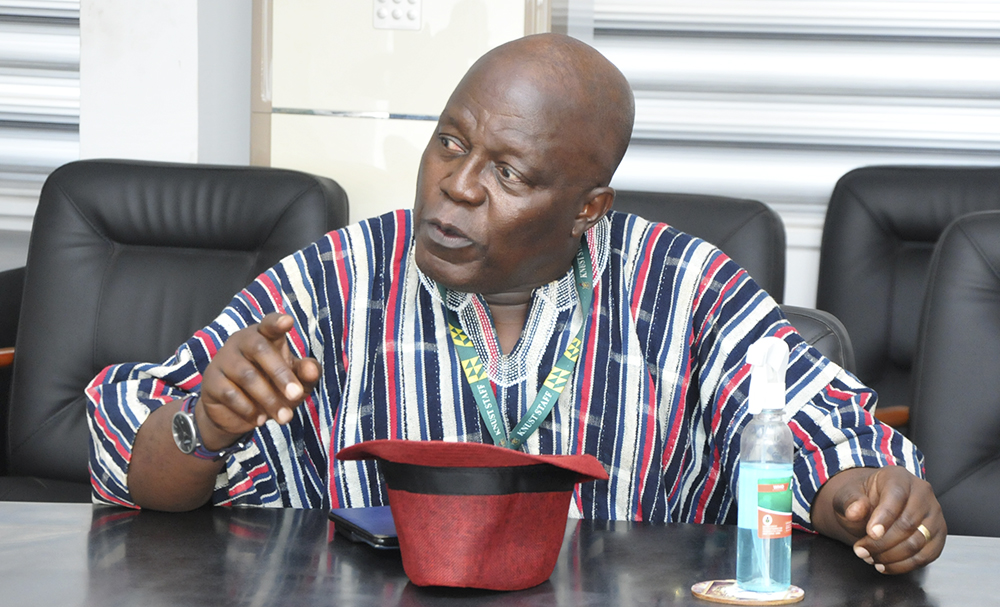 The Patron of the KNUST Debate Society, Professor Kofi Ohene Owusu-Daaku, presenting the team to the Vice-Chancellor, Professor (Mrs.) Rita Akosua Dickson thanked her and the University Management for their support and sponsorship during the Championship. He noted that such events help bring positive attention to the University and emphasised that the investment made was not in vain.
Professor Owusu-Daaku recommended incorporating healthy competition on a hall basis to intellectually challenge and develop the students.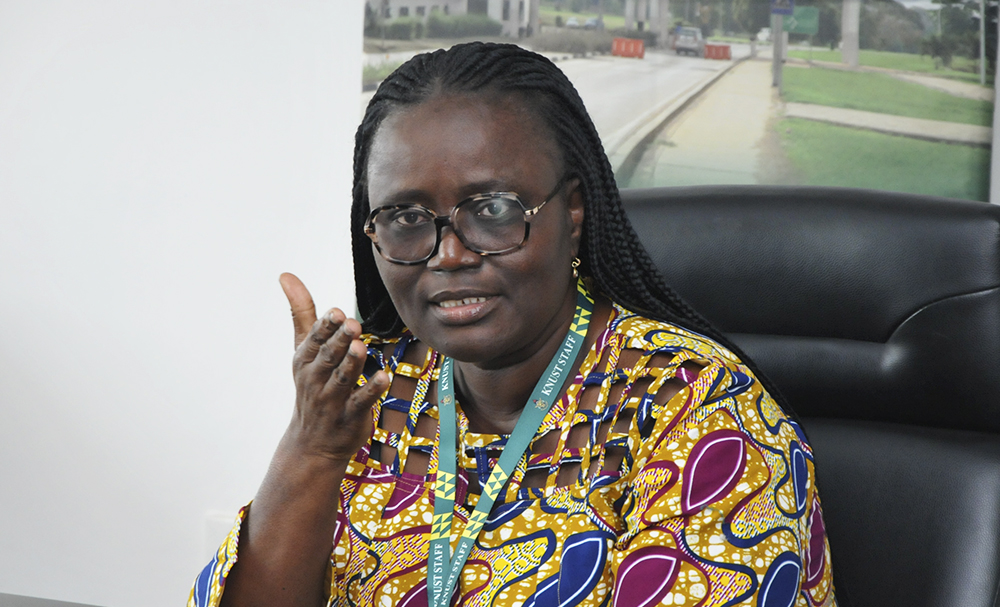 Professor (Mrs.) Akosua Dickson expressed her gratitude towards the debaters for exhibiting energy and enthusiasm while participating in the Championship. She advised the students not to be discouraged by not securing the first place and encouraged them to trust in their abilities for future competitions. The Vice-Chancellor expressed her confidence in the students' potential and encouraged them to prepare diligently for the next competition, as they possess the necessary qualities to emerge as winners.
The KNUST Debating Society presented a citation to Mr. Augustine Kotah in honour of his selfless and continuous support to the Debating Society, as he retires.