In a bid to call attention to a social phenomenon in several communities, begging, Dr. Samuel Nortey, a Senior Lecturer at the Faculty of Art, has mounted an exhibition dubbed "The Hands are not for Begging".  The exhibition will run from the 5th to 10th February, 2019, from 8 a.m. – 5 p.m. each day.
Addressing members of faculty and patrons at the opening of the 5-day exhibition, Dr. Nortey explained the inspiration and rationale behind the exhibition. He stated that as an artist who confronts societal challenges in a three-dimensional visual art practice, he combined contemporary influences and those from classic masters in the works that make up the exhibition "The Hands are Not for Begging".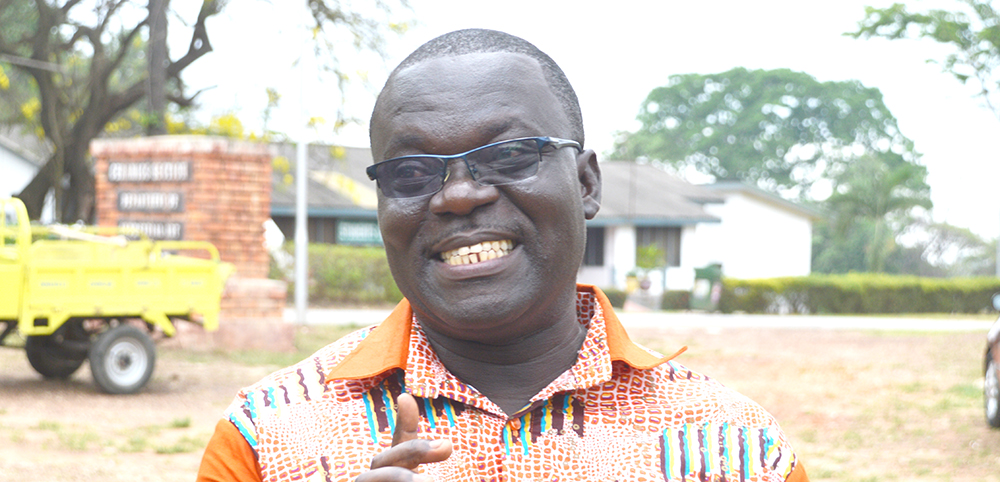 According to Dr. Samuel Nortey, he believed that God has in his finite wisdom provided us with hands to work and till the land, but what are we to do if the opportunity to work is not available to everyone? Begging is too commonly viewed as a viable alternative to legitimate labour, and yet under challenging circumstances it is an understandable if not predictable phenomenon.
He continued that without viable employment opportunities or the means of accessing the education necessary to obtain lucrative jobs, begging in a variety of forms is mirrored on a national and global level. He explained that developing countries possess rich resources, selling them back to them in the form of finished products. More often than not, these beggars are forced to accept the ideologies and beliefs of those they beg from which are very contrary to theirs.
In the works on display, the idea is not to portray begging as derogatory, but rather to highlight the inevitable juxtaposition between "positive" hard work and "negative" hard work to call attention to the overriding conditions which have created these circumstances for both individuals and the nation.
The representational nature of the works interrogates the simplistic assumption that hard work rewards better than begging, the distortion of the hands symbolizes challenges and dangers associated with begging.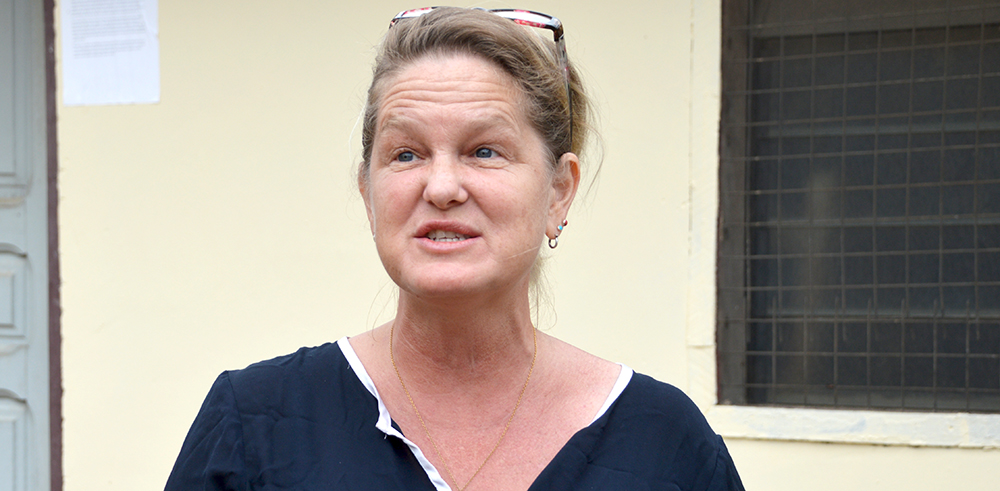 Prof. Jeannie Hulen of the J. William Fulbright College of Art and Sciences, Arkansas University, who is also the Curator for the Exhibition, said the KNUST Ceramic Section has amazing works which can be featured internationally. Dr. Nortey's exhibition just as any great work from an art researcher is globally recognised. It is also important to note and to recognise that exhibitions are internationally equal to and recognised as publications in academia.
According to Prof. Hulen, it is therefore necessary for the University to place value on art exhibitions and to give it the necessary attention and recognition as equally valuable academic discourse. She commended the exhibitor for exhibiting for the first time on this theme in the University.
She noted that exhibitions benefit both students, faculty and the University in order to be globally competitive being. The theme for the exhibition is appropriate and underscores the importance of visual language just as written language in addressing the challenges of society.