The Executive body of the Faculty of Built Environment Students' Society (FABESS), in partnership with the Ghana Institution of Surveyors Society (GhIS-SS) has organised a seminar on the theme, 'Ghana Beyond Aid: Role of the Built Environment'.
The President of FABESS, David Antoh, in his welcome address expressed the view that the Built Environment is the backbone of every economy, hence his association's interest in the role the Built Environment is playing to ensure a 'Ghana beyond aid', to explore innovative ways to improved productivity and development of the nation.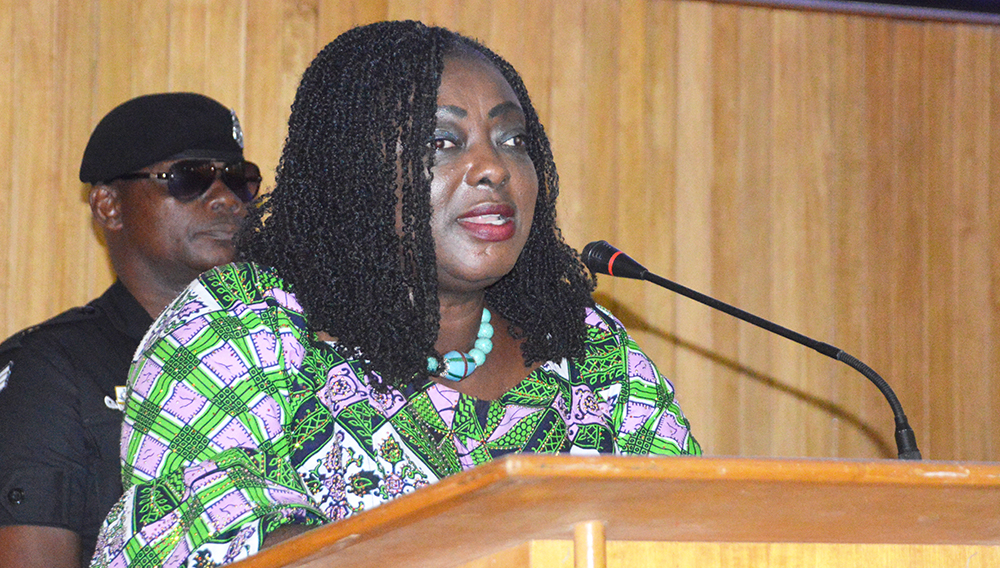 The Guest speaker, Hon. Freda Prempeh who is the Member of Parliament (MP) for Tano North and Deputy Minister for Works and Housing defined 'Ghana beyond Aid' as a means of mobilizing and leveraging domestic savings and revenues, transparently by expanding financial inclusion with credit services and saving systems for all, especially women and also financing through local capital markets in local currencies.
To this end, creating sustainable opportunities for the youth to transit into employment and self-employment is important for ensuring that they are able to access the means for sustainable livelihoods, she added.
According to her, for 'Ghana beyond Aid' to thrive, research, science and technology should be very high on the agenda. Hon. Prempeh revealed government's intention to invest in such areas where growth in technology becomes a direct measure of progress in national development. In furtherance to this, the government hopes to create the requisite regulatory regime to ensure executions to acceptable standards that serve the needs of everybody.
Dr. Stephen Takyi, in his presentation on the theme categorized aids into three; Humanitarian/emergency, Charity, and the Systematic aid. The focus of the seminar he said, is the systematic aid which focuses on the transfer of donation of money from one government to another. To Dr. Takyi, inasmuch as aid helps a country, there are problems associated with it, therefore advised Ghanaians not to view 'Ghana beyond aid' as a political agenda but a national agenda.
As part of the roles of the development planner towards moving Ghana to a country beyond aid, he mentioned formulation of policies, creation of opportunities to create wealth and shifting the traditional role of academics to advocacy.