The EPP Books Services, a leading Ghanaian chain of retail bookshops in West Africa, has donated over a thousand assorted books worth over Fifty Thousand Ghana Cedis (₵ 50,000) to the Kwame Nkrumah University of Science and Technology (KNUST).
The books which were presented on behalf of the company by Dr. Gibrine Adam, Managing Director of EPP Books Services was received by the Vice-Chancellor of KNUST, Professor Kwasi Obiri-Danso.
In addition, Dr. Gibrine Adam presented a cheque of Ten Thousand Ghana Cedis (₵10,000) to the Department of Publishing Studies as well as a cheque of Eight Thousand Ghana Cedis (₵ 8,000) to two best students in the Department of Publishing studies.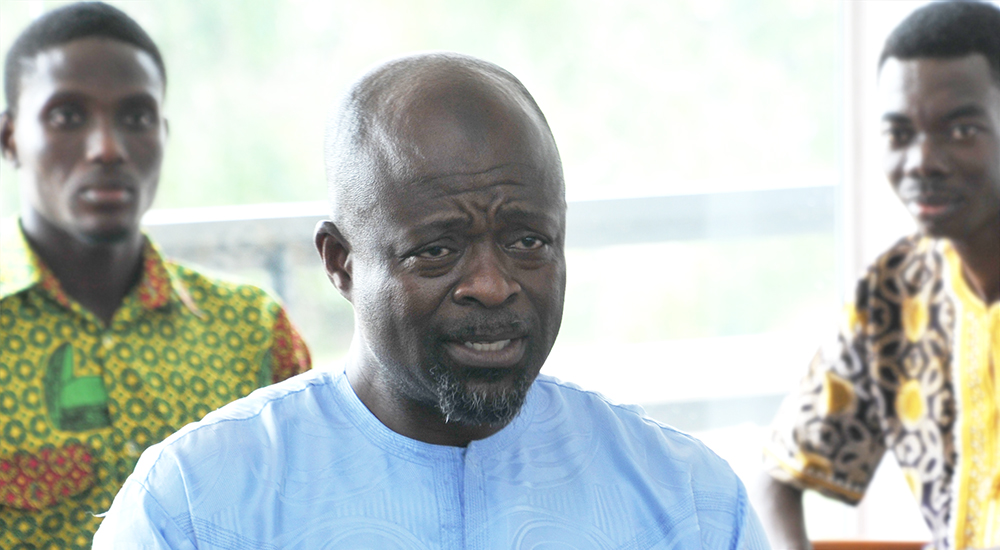 Dr. Adam stated that his outfit and the University has a long-standing relationship, especially the Department of Publishing studies which produces graduates for his company and the publishing industry.
It was therefore not out of place that he had come to support the University and the Department. He also revealed plans to institute an award scheme in honour of the Vice-Chancellor for serving the University for over three decades, from the position of a Teaching Assistant to a Vice-Chancellor.
The awards, according to Dr. Adam would be presented to the Best Overall Graduating and Best Publishing Students. Again, he offered internship and other opportunities to students of the Faculty and Department and would plans to formally sign a Memorandum of Understanding to enhance the relationship between the two institutions.
He also appealed to the management to offer him space on campus in order to serve the university community with quality and affordable books as well as collaborate on joint publishing projects.
Professor Kwasi Obiri-Danso, on behalf of management thanked Mr. Adam and his team for supporting KNUST and education as whole. He said with a current student population, the University welcomes support and investments from the private sector and philanthropists.
He was grateful for the honour done him and pledged his support in EPP Books Services' quest to be present on campus.  He further assured the donor that the books, which cover all disciplines, would be distributed to the various college libraries to serve the intended purpose.