The Department of Publishing Studies at the Kwame Nkrumah University of Science and Technology (KNUST), to stimulate entrepreneurship and build networks between its alumni and students, has organised the first edition of the "Time with the Masters" Series on 8th April, 2022 at the Department of Publishing Studies Quadrangle, KNUST.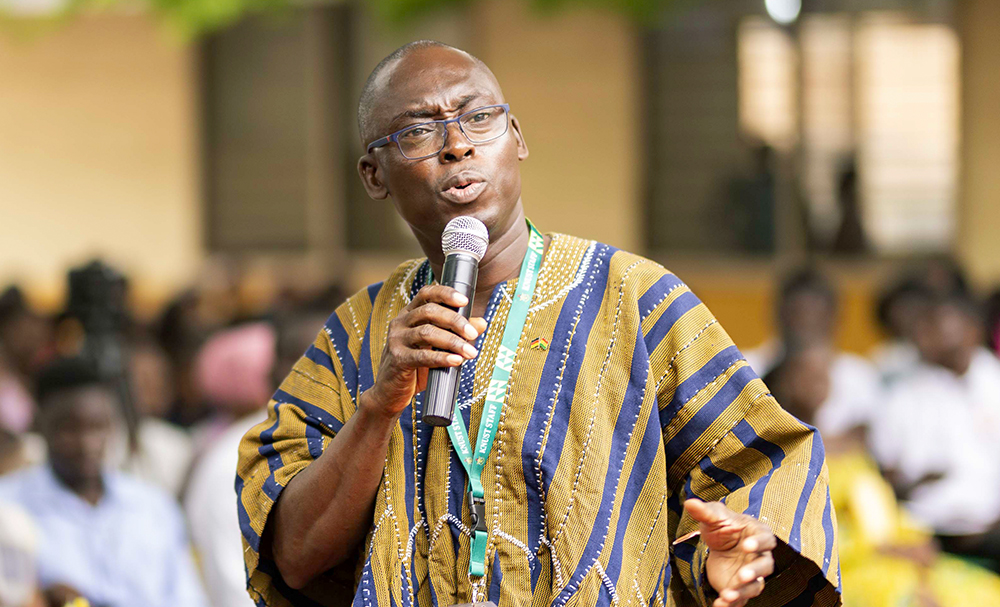 Dr. Ralph Nyadu-Addo, the Head of the Department of Publishing Studies, in his welcome address, revealed that creating an engaged, supportive alumni network is crucial to an institution's success. "Time with the Master's series is a timely event that is set to bring notable alumni of the Department back "home" to engage students and share their experiences while they were in school, what they have become after school and how they are managing their businesses," he said.
He further stated that the Program is the first in a series of similar events that would run throughout the year as the Department works on exposing its students to the industry and the many pathways available to them after the completion of their 4-year degree programme.
The event saw notable personalities such as Ameyaw Debrah, Bibiana Gyasi, Louis Lamis and Deborah Owusu-Bonsu (Sister Derby) who shared their journeys from being students to becoming known names and brands in Ghana. Ameyaw Debrah is a professional blogger, content creator, social media influencer and freelance journalist. He founded Ameyawdebrah.com, a website that has become home to everything Ghanaian entertainment and lifestyle. He has currently launched AmeyawTV, a video production arm of his businesses.
Miss. Bibiana Gyasi is a content creator, food influencer and social media strategist. She is the founder and creative director of Chef Lifestyle, a food media company that is focused on promoting Ghanaian culture through food. She has partnered with multinational brands like Maggi, Arla, Royal Aroma, Happy Milk and over 30 small food brands. She started her own agency called Abidan Consult, an agency that aims at helping small businesses online to navigate social media effectively as well as help train people who want to take on social media management as a career.
Louis Lamis is a Creative Director and CEO of Liezer-Legacy Productions, a production company that aims to bring out family-friendly entertainment content. He is also a seasoned stage director and actor. He has over 15 stage plays, 2 films and 2 major TV shows under his production line. In 2018, his TV show: "Kejetia vs Makola," a courtroom satirical TV series which he starred in, produced, and directed, won the award for "Outstanding Comedy Series" at the Ghana Movie Awards.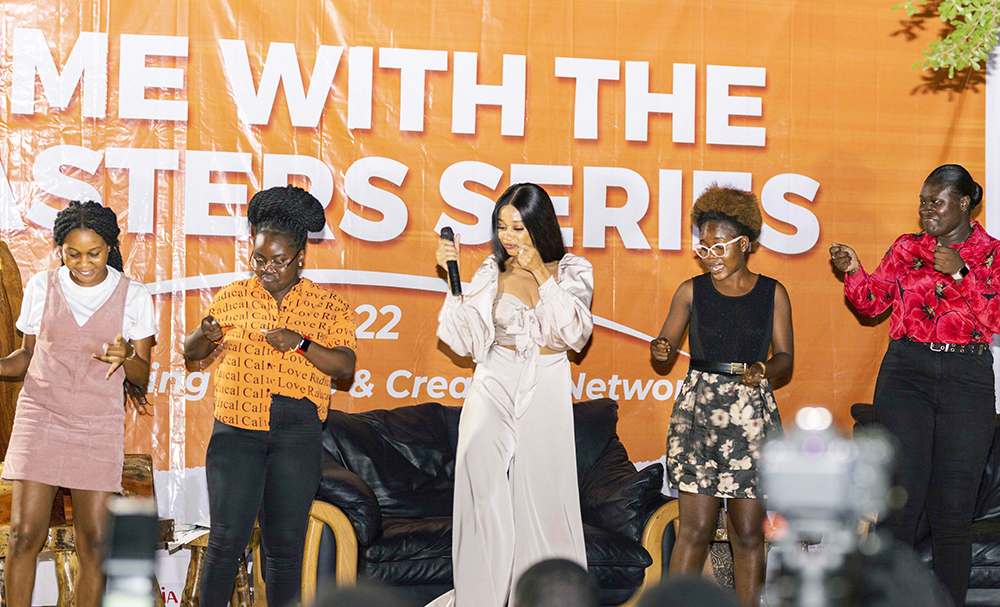 Deborah Owusu-Bonsu (Sister Derby) is an Afropop celebrity, brand influencer and advocate for marginalised groups. She has worked as an influencer for corporate brands such as Vodafone, Malta Guinness, Samsung, Google, and Close Up among others. She has been featured on major television networks such as BBC, Prime Time, CNN prime time and The Guardian, UK. Also, as an environment guardian, she advocates for a world free of plastic pollution and encourages recycling.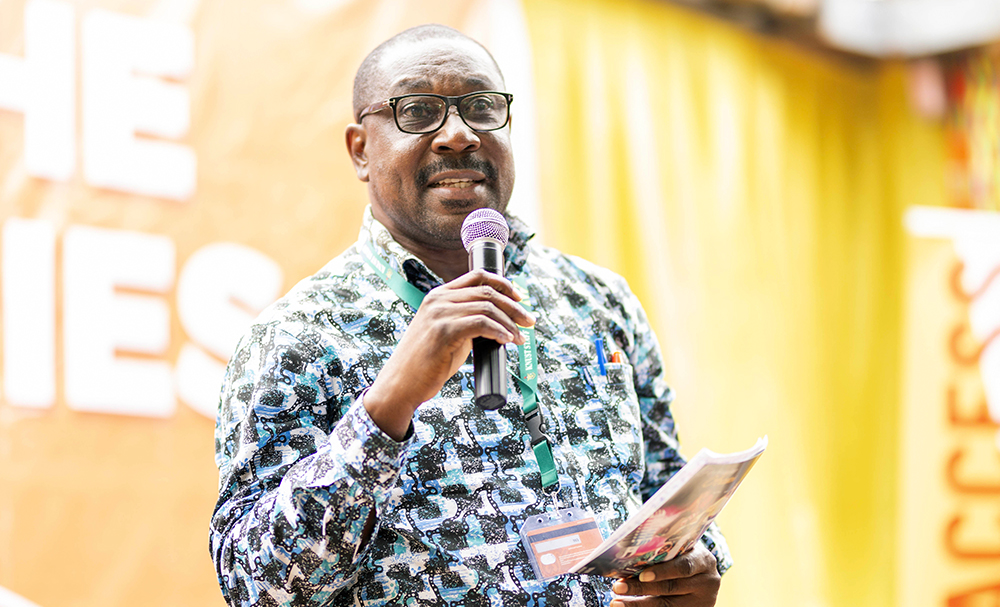 Professor Dadson Awunyo-Vitor lauded the efforts of the Department and acknowledged the fact that the idea behind the series is in line with the Vice-chancellor, Professor (Mrs.) Rita Akosua Dickson's vision to instil 21st-century skills in students to make them employers and marketable which is in connection with "Entrepreneurship training and community engagement" as part of KNUST's mission.
Students were delighted and grateful to the Department for event.
"It was a great initiative. It really gave us different job prospects for the Publishing program. It was also amazing to see these major personalities in the country pass through this program," Elvis Damptey, a final year student said.