The Department of Construction Technology and Management of the College of Art and Built Environment (CABE) has refurbished facilities at the Department to facilitate teaching, learning and research.
The Head of Department, Professor Bernard Kofi Baiden, said the refurbishment cost of Four Hundred and Fifty Thousand Ghana Cedis (¢450,000) was generated from the surplus yearly income of the Department.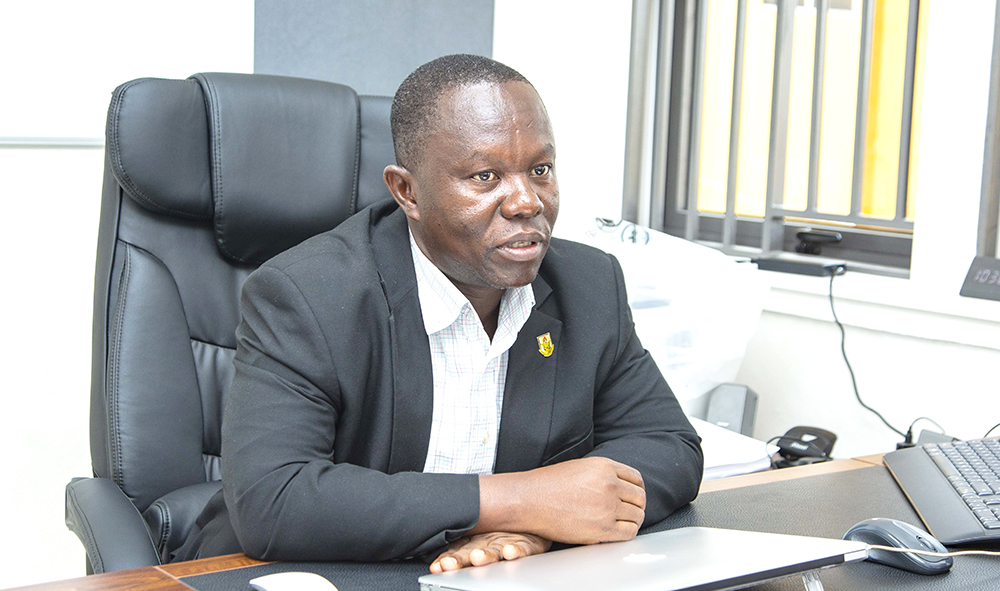 Professor Baiden said the refurbishment was carried out to reflect the Department's core business, improve the department's image as construction professionals and to reflect the rebranding from the Department of Building Technology to Department of Construction Technology and Management. He said the state of the offices did not befit their status as construction professionals; therefore, the need to renovate their facilities. In addition, there was also the need to improve research facilities at the Department, hence, the refurbishment of the research hub.
Professor Baiden stated that the facilities were renovated within six weeks by three contractors. The refurbished facilities are the General Office, the Head of Department's Office, the Conference Room and the Research Hub which also houses a 20-seating capacity Library and the Post Graduate Coordinator's Office.
The Vice-Chancellor, Professor Kwasi Obiri-Danso, together with the Provost of the College and some Senior Members of the Faculty inspected the refurbished facilities.