As part of efforts aimed at encouraging female interest in pursuing Science, Technology, Engineering and Mathematics (STEM) and increasing female enrolment in engineering, the College of Engineering (CoE) with support from Vodafone Ghana has organised the second Cygnus Engineering Summer Camp.
The camp, which was instituted during the long vacation of the 2017/18 academic year, seeks to bring brilliant senior high school students together to stimulate intellectual discourse on science and technology. Participants would take a tour of engineering and science laboratories and benefit from the Vodafone Coding Clinic, hands on experience in engineering and science projects, mentoring sessions and project-based learning.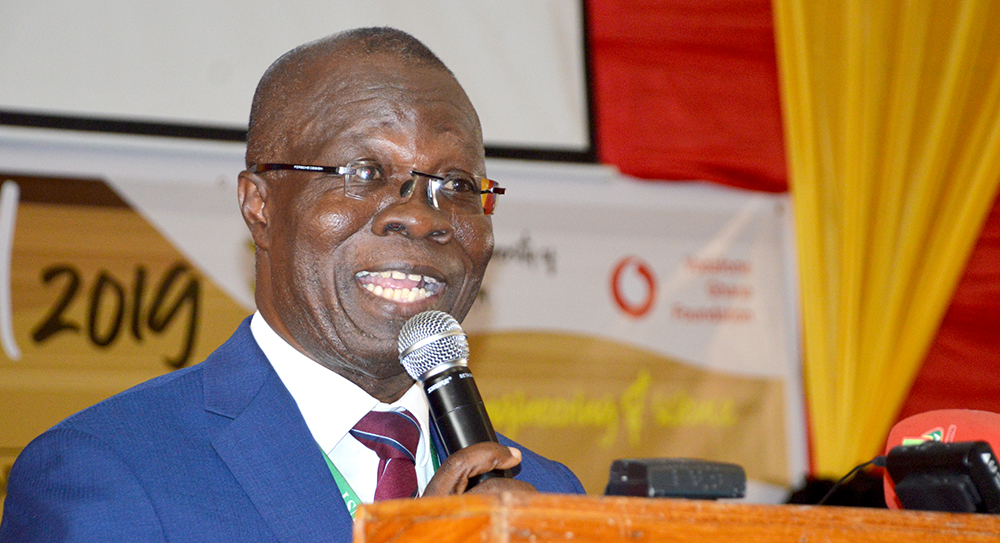 Opening the camp, Provost of the College of Engineering (CoE), Professor Mark Adom-Asamoah, said the programme seeks to encourage senior high school students to undertake science and in so doing harness their acumen for scientific innovations and creativity.
According to the Provost, this year's event is being supported by Vodafone Ghana to assist with funding and providing other support systems for 300 students comprising 260 females and 40 males from 21 secondary schools across the country.
Professor Adom-Asamoah stated that there is the need to encourage females to pursue engineering because they outperform the males in engineering programmes.
He stated that even though the female population is less than 15% of the student population in the College, 20% of students who graduate with first class are mostly females. 'Out of the 15 programmes run by the College, we could get females topping in six,' he added.
The Corporate Relations Manager, Vodafone Ghana, Mr. Ebenezer Amankwah, stated that Vodafone's passion and support for technology education emanates from their efforts to lead the world to experience the transformational power in technology.
Mr. Amankwah further stated that Vodafone is also committed to youth empowerment and is the reason they have embarked on several initiatives to empower the Ghanaian youth. He continued that the area of STEM globally, tends to be dominated by males. In Ghana, the ratio of male to female population in STEM education is 6:1 and knowing that the few who are in it excel, they must be encouraged at a younger age to pursue STEM programmes.
The participating schools are St. Louis, Opoku Ware, Kumasi Anglican, Kumasi High, Juaben, Kumasi Academy, Osei Kyeretwie, Kumasi Wesley Girls, Osei Tutu, Asanteman, Adventist and St. Monica's and T.I Ahmadiyya Secondary Schools.
The others are Mfantsiman Girls, Mawuli, Tamale Girls, KNUST, St. Hubert Seminary, Prempeh College, Presec Legon and Yaa Asantewaa Girls' Secondary Schools.