Stanbic Bank Ghana PLC has presented additional fifty (50) brand-new Dell laptop computers to the Management of the Kwame Nkrumah University of Science and Technology (KNUST), Kumasi on Wednesday, 17th May 2023. The donation which took place at the Council Chamber of the University was in fulfilment of the commitment made by the Bank to support the Vice-Chancellor's initiative to 'Support One Needy Student with One Laptop,' a Project dubbed (SONSOL) which was launched 3 years ago.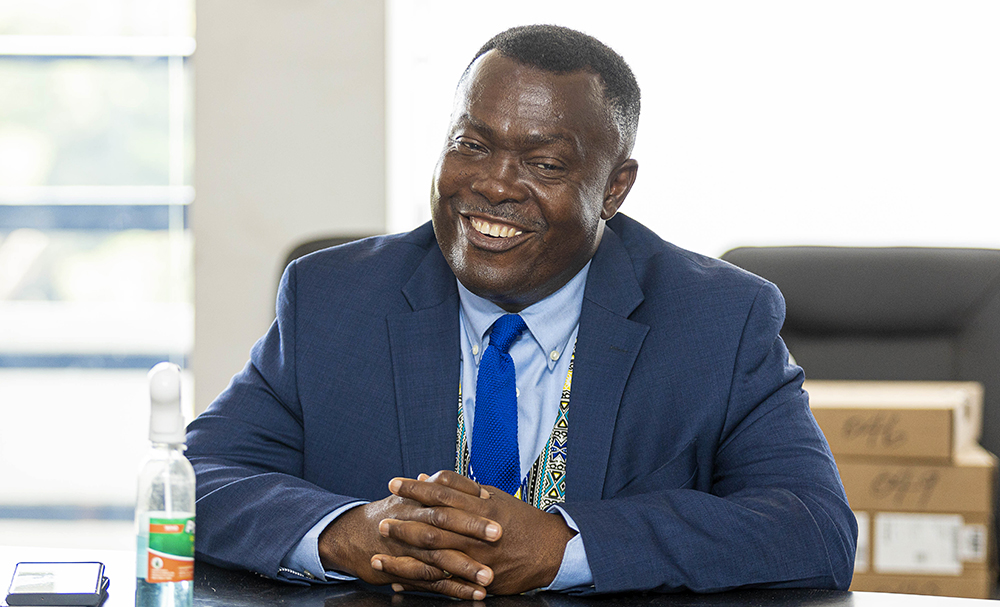 Speaking at the short presentation ceremony, the Head of Marketing and Communication of Stanbic Bank Ghana, Mr. Mawuko Afadzinu, expressed the Bank's motivation by the remarkable impact the SONSOL Project has made, especially on girls pursuing Science, Technology, Engineering, and Mathematics (STEM) education. He added that Stanbic Bank Ghana decided to keep its promise to the University to provide 200 laptop computers within four years to brilliant but underprivileged students despite the difficult economic challenges.
Mr. Mawuko Afadzinu noted that in addition to the provision of laptops, Stanbic Bank Ghana is actively engaging with the beneficiaries, seeking to build a lasting connection and community beyond their academic pursuits at KNUST.
He further explained that despite the financial challenges, the Management of the Bank decided to go beyond its existing commitment, acknowledging the importance of initiatives such as the SONSOL Project. He emphasised that the vision remains alive and expressed his hope to reflect on the impact made in the lives of these young individuals after five years.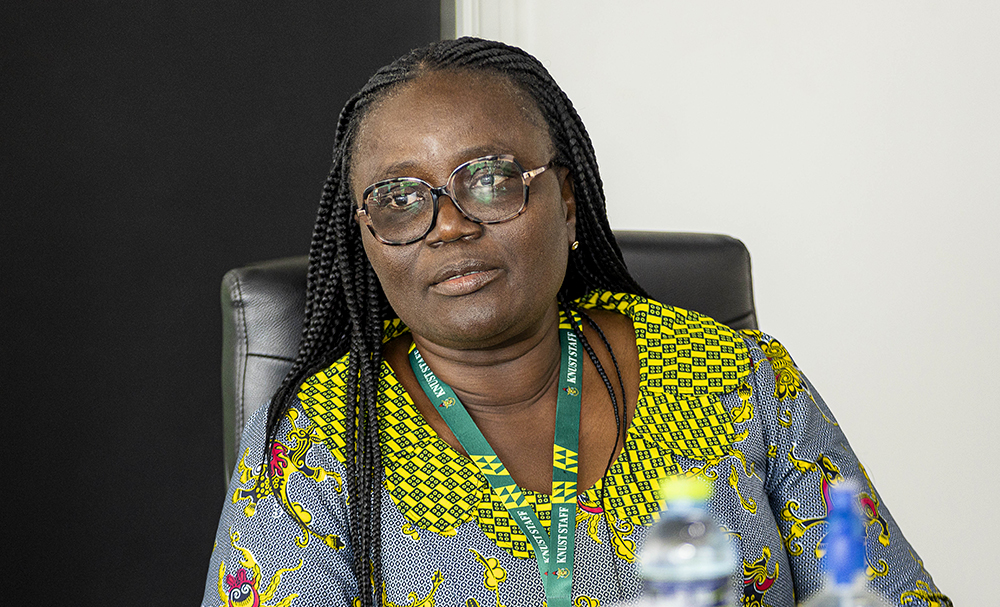 In her remarks, the Vice-Chancellor, Professor (Mrs.) Rita Akosua Dickson recalled that the advent of COVID-19 made it clear that a greater majority of needy students are unable to access online resources since they lack the requisite learning tools. She, thus, rolled out the SONSOL Project to solicit help from all stakeholders and philanthropists.
Professor (Mrs.) Dickson praised the Stanbic Bank for honouring its promise and supporting brilliant but needy students, particularly, girls in STEM education. She said that KNUST on its noble mandate believes in an all-inclusive education of producing quality future leaders for the country and as such cherishes its constructive partnerships and collaborations with institutions like Stanbic Bank.
She seized the opportunity to appeal to other individuals and organisations to extend their support to this noble cause. She hoped that as the Bank and KNUST continue to work together, their combined efforts will pave way for a brighter future for the beneficiaries of the initiative.
Accompanying Mr. Afadzinu were Mr. Anthony Asare, Regional Manager Ashanti-Bono; Ms. Vera Takyi-Borko, KNUST Branch Manager and Ms. Portia Oduro-Morrison, Communications Officer.
Also, present at the occasion were the Pro Vice-Chancellor, Professor Ellis Owusu-Dabo; the University Relations Officer, Dr. Daniel Norris Bekoe; the Deputy Registrar General Administration, Mr. Daniel Kumi-Djan and Ms. Efua Arku, Senior Assistant Registrar at the Vice-Chancellor's Office.