The 1991-year group of the School of Medicine and Dentistry (SMD) has donated ten (10) desktops computers and four (4) heavy-duty printers to support the teaching and learning activities of their alma mata on Saturday, 30th July 2022.
The group was led by Professor Jonathan C. B. Dakubo, a surgeon and lecturer at the University of Ghana Medical School and Dr Worlali Nutakor, an Emergency Medicine specialist based in the United States of America.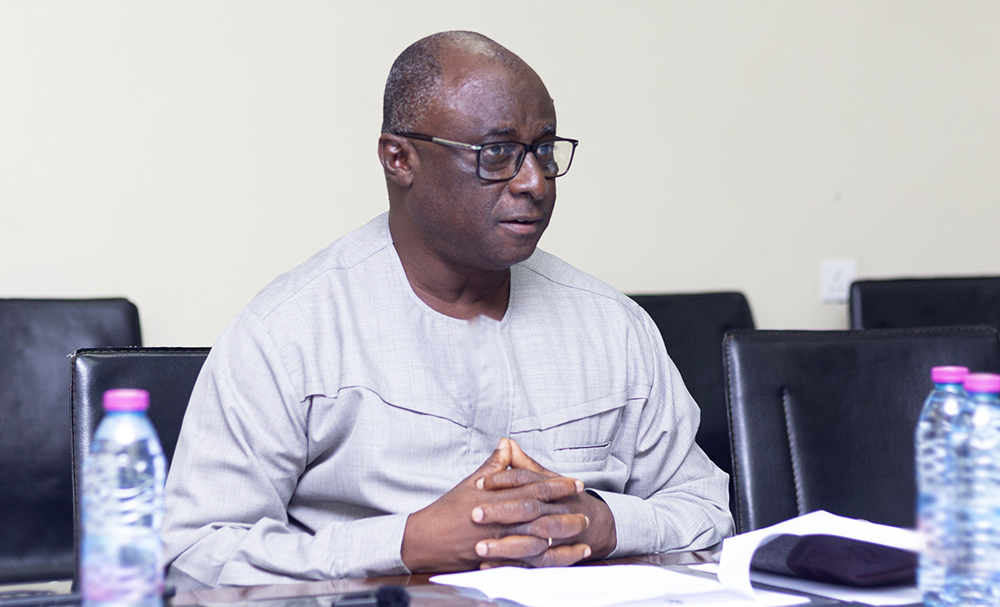 According to Professor Dakubo, access to information has become very crucial amidst the emergence and treatment of diseases. As a result, the SMD 1991 Class sought ways to assist the School in a period where ICT plays a vital role in dealing with these situations. They believed that the gesture would go a long way to help curb challenges faced by the School. "We are here today to present ten desktop computers and four heavy-duty printers to help expand the ICT capacity of the School to reduce challenges that students face in accessing information. We hope that other year groups would also come on board and support in other ways possible" he disclosed.
Professor Daniel Ansong, Dean of the SMD, expressed his gratitude to the SMD 1991-year group for their thoughtful donation. He noted that the items will replace the obsolete ones in critical sections of the School. "This office equipment would be used in critical places such as students' affairs, exam office, library, and others for the good of students and staff. We also believe that the ten computers would enhance our research, teaching and learning activities," he stated.
The Senior Assistant Registrar, Advancement and Alumni Relations Office of KNUST, Mr. James Oberko called for more collaboration between the alumni and University to ensure mutual growth. He also called on them to amongst others, commit themselves to other alumni activities such as mentorship programs and homecomings and that their efforts will not go unnoticed. "We are hopeful that you will support the Alumni Association and the University community by taking up projects, in areas of mentorships and homecomings." Please keep in mind that the University will not only call on you to make donations but would be committed to celebrating your achievements. He pleaded with other SMD alumni groups to support the School's developmental efforts.
Present during the donation were Prof. Akwasi Antwi Kusi, Vice Dean of SMD, and Mr. Harley Anane, School Secretary of SMD.