Kwame Nkrumah University of Science and Technology (KNUST), Kumasi, together with its Alumni Association has organised the KNUST Alumni Mentorship Programme for final-year undergraduate students of the University. The programme was organised in each of the six colleges of the University under the theme "Preparing for successful work-life after KNUST."
The mentorship programme which spanned a three-day period saw presentations from the Chief Executive Officer of Lead-it Africa, Mr. Herman Yobo Addae, and other alumni of the respective colleges. The alumni also engaged the students in heart-to-heart conversations to open the latter to the realities of life and work after school.
In her welcome address, the College Registrar for the College of Agriculture and Natural Resources, Mrs. Serwaa Andoh said that the programme was critical to the future life of the students. She, therefore, thanked the organisers for putting together such a programme.
Speaking on the rationale for the programme, the Senior Assistant Registrar at the Advancement and Alumni Relations Office of KNUST, Mr. James Kwasi Oberko, told the participants that the objective among others was to foster personal relationships between the graduating students and mentor alumni for the good of the former. He, therefore, urged students to take alumni-related programmes seriously.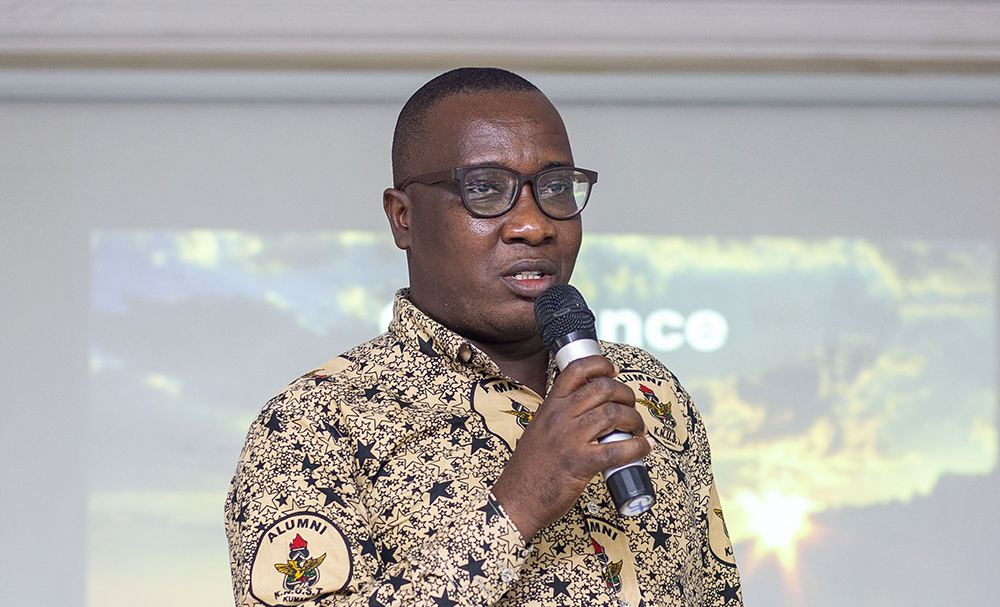 Dr. Kwaku Agbesi, Global President of the KNUST Alumni Association entreated the students to embrace the need to belong to the Alumni Association as that could open doors for and enable graduates to reap numerous benefits. "Belonging to an Alumni Association will help you stay connected; it will help you have great professional relations with your seniors who have reached somewhere important in their careers. It is surely a plus to have good alumni relationships with professionals working in different fields," he added.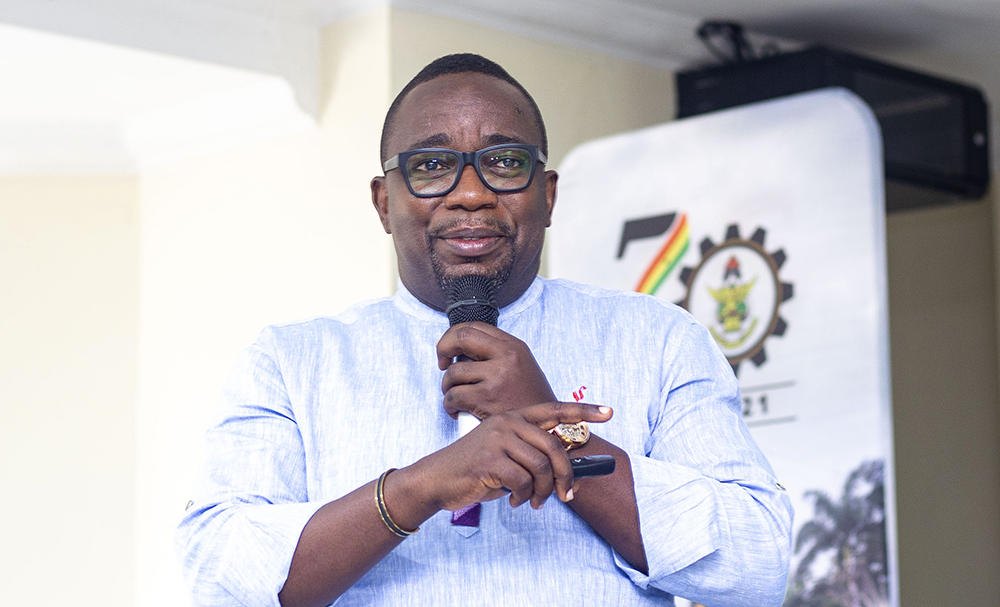 Mr. Herman Addae, Chief Executive Officer (CEO) of Lead-it Africa, in his presentations told the students that, real life is not only about seeking academic excellence but one's ability to value himself. "Academic success is all you think matters until you leave campus and enter the real world, where you find that many of the things you assume will help you succeed inexplicably do not," he said.
The colleges where the programme was held are the College of Agriculture and Natural Resources, College of Art and Built Environment, College of Engineering, College of Health Sciences, College of Humanities and Social Sciences and the College of Science.
Other speakers and mentors were Rt. Rev. Professor Osei Safo-Kantanka, a former lecturer at the College of Agriculture and Natural Resources, inventor and past Bishop of Kumasi Diocese of the Methodist Church, Ghana, Mr. Dan Aquaye, Executive Director of ASNAPP/Agri-Impact and Alfred Ohenenana Appiah, Global Secretary of the KNUST Alumni Association.