Career Development Workshop
14th Jun 2019
14th Jun 2019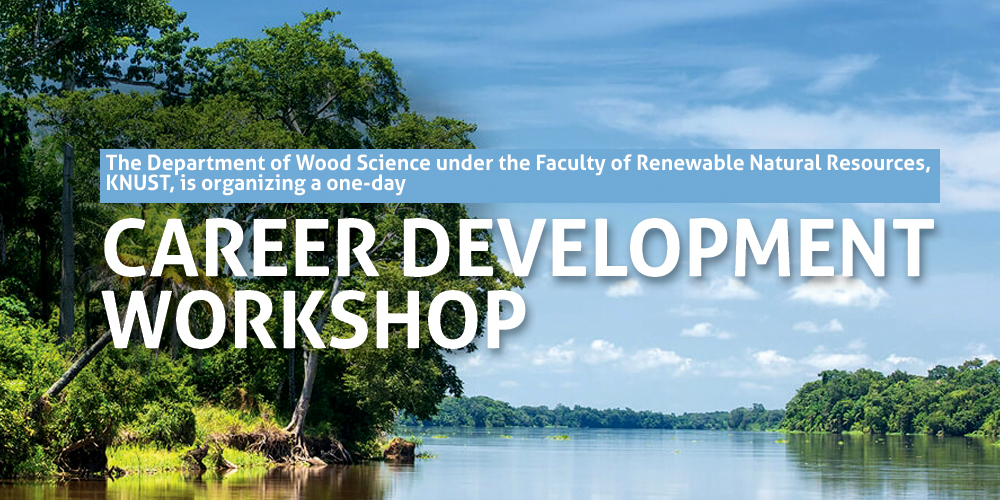 The Department of Wood Science under the Faculty of Renewable Natural Resources, KNUST, is organizing a one-day career development workshop for students and graduates on Friday, 14th June 2019.
Graduates are finding it increasingly more challenging to secure jobs following their training. Many of them are currently interested in investigating career options outside of the customary career tracks linked to their programme of study. Writing a good CV is known to be one of the toughest challenges of graduates in their job hunts. It is also widely known that graduates lose the chance of landing their dream jobs because of their performance at interviews.
This workshop is aimed at building the relevant skills and knowledge of students and graduates, which will prove vitally important to their success in putting together job winning CVs and improving their performance at job interviews.