9th KNUST Summer School
31st Aug 2021
03rd Sep 2021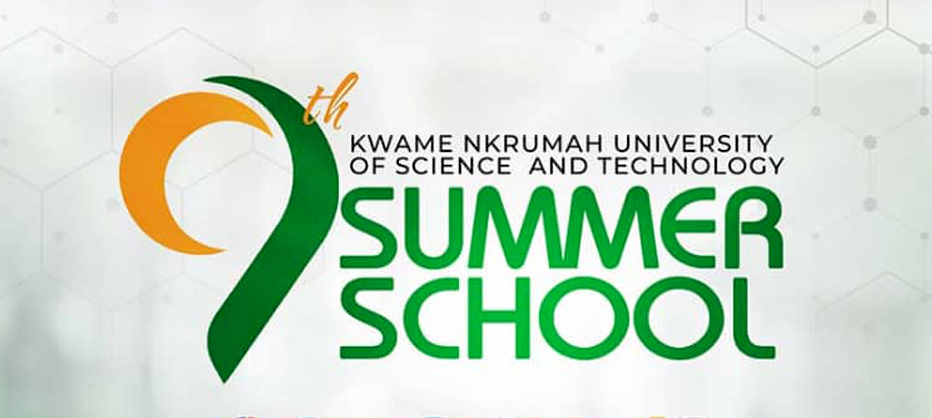 Click to Watch Live Programme!
Click to View Programme Outline!
The 9TH KNUST SUMMER SCHOOL is scheduled as follow:
Date: Tuesday, 31st August to Friday, 3rd September, 2021.
Time: 8:00 am each day.
Venue: Great Hall & Other Units
Theme: SDGs and Universities: Actions Towards KNUST's Mandate at 70 and Beyond
For more information/enquiries, please contact the Organizing Committee on
Tel: 0200122036 / 0247753047 / 0208954223 / 0322 060021 / 0322 392995
Email: summerschool@knust.edu.gh
All are cordially invited.