Patrons of the Kwame Nkrumah University of Science and Technology (KNUST) Hospital would now enjoy advanced imaging services with the hospital's acquisition of a Siemens Somaton 6 Computerised Tomography (CT) Scan machine and a Siemens Digital X-ray machine with fluoroscopy.
The modern CT scan machine valued at $28,000.00 which was acquired by the University and the digital x-ray machine acquired through a public-private partnership were commissioned at a short ceremony yesterday.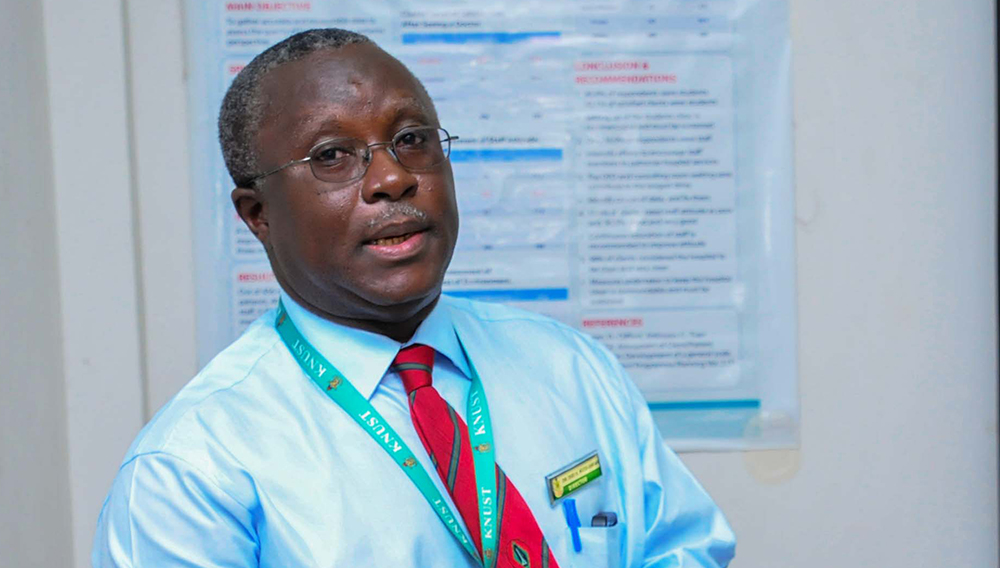 The Director of Health Services, Dr. Osei Owusu Ansah, in his welcome address said it's the best to know what exactly is happening within the body of an individual in order to effectively manage diseases. According to him, the newly acquired x-ray machine which has an additional feature of taking video coverage, gives the exact state of patients and this would improve fluoroscopic procedures in treating patients.
On the Siemens Somaton 6 computerised CT Scan machine, he revealed that it is a whole body, multislice scanner designed for fast patient throughput. It is also equipped with advanced clinical applications, which allows hospitals to provide fast, high quality clinical care with low radiation doses to patients.
Chairperson of the Health Services Management Board Committee, Professor Peter Donkor, said the commissioning of the new imaging equipment marks a new phase in the growth of the hospital, as it demonstrates the growth of the KNUST Hospital from a district hospital to a more specialised one.
On behalf of the Committee, Prof. Donkor thanked management especially the Vice-Chancellor for the support in procuring the imaging equipment. He added that the equipment would also go a long way to help in the practical training of medical and allied health students of the University.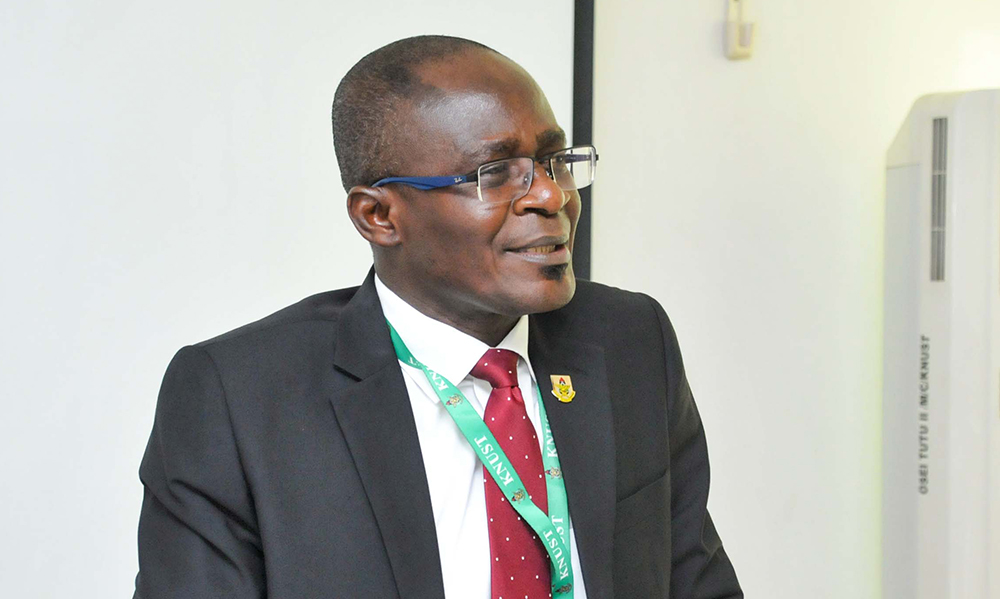 The Vice-Chancellor, Professor Kwasi Obiri-Danso, noted that the University's population of over fifty-five thousand students and almost five thousand staff, coupled with residents from surrounding communities who rely on the University Hospital for their health needs, would experience improved health care service.  
Prof. Obiri-Danso indicated that though the Osei Tutu II Medical Complex was constructed to add up to the infrastructure expansion of the hospital, it is still not enough, reason for which investment talks are ongoing for the construction of the KNUST Teaching Hospital to provide about seven hundred bed spaces.
He indicated that in addition to the ongoing refurbishment and expansion works in the hospital, new medical equipment needed to provide utmost care would be given the needed attention.
The equipment were dedicated by the Catholic and Protestant Chaplains, Rev. Fr. Dr. Peter Addai Mensah and Rev. Dr. J.W. Acheampong respectively.