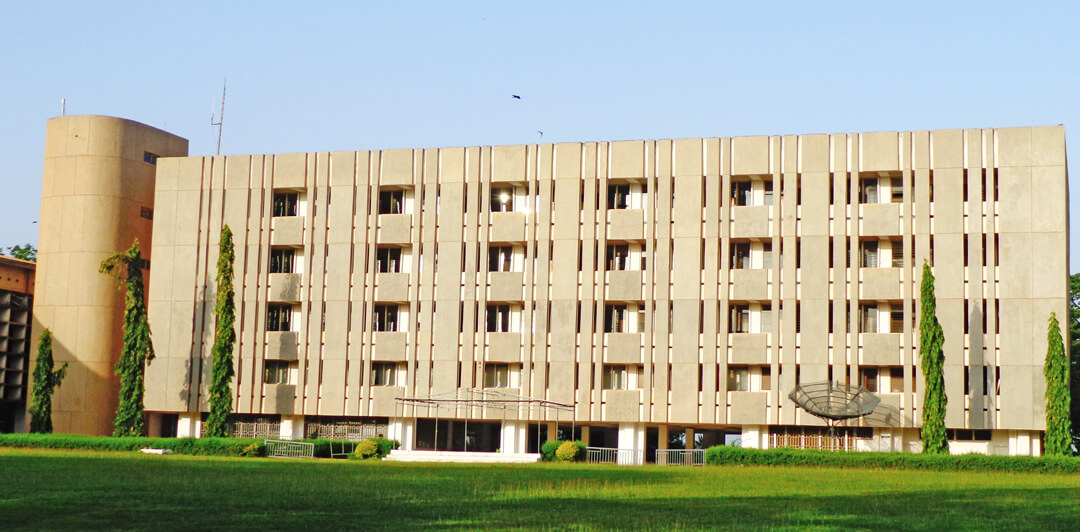 The University Main Library is the management centre for all library operations within the University. It provides staff and technical services as well as coordinates the activities of the College Libraries. The University Librarian is the administrative and technical head of the University Library System, which is made up of the University Library and the six college libraries. She is directly responsible to the Vice-Chancellor in all administrative, technical and professional matters concerning the libraries in the University.
The University Librarian is supported by a Deputy Librarian and six departmental heads in the effective and efficient running of the library. These heads of department are the means through which power and authority from the University Librarian flows down to the para-professionals and the Junior Library Assistants.
There are nineteen (19) professional librarians with the University Library System. Out of the number six (6) have been posted to head the College Libraries, while the rest remain in the Main Library. There are also nineteen (19) Para-professioinals, sixty-eight (68) Junior Library Assistants, four (4) administrative staff, twenty-one (21) cleaners, one (1) technician, three (3) tradesmen, two (2) drivers and eight ( 8) security personnel. Added up, the total workforce of the KNUST Library System stands at 145.
The University Library has seven functional departments; Administration, Acquisitions, Serials, Cataloguing, Lending, Reference and Research and Institutional Repository & Electronic Information Services. One the ground floor of the Main Library are the lending Department (which houses the Issue Desk and the Catalogues), the Cataloguing, Acquisitions and the Electronic Information Departments.
The first floor contains offices, the Photocopying Unit and a reading area. The busts of former Vice-Chancellors of the University, as well as those ingenious African Americans, are displayed on the same floor. The adjoining room houses the Library's Computer Laboratory.
The Social Sciences and Humanities Collections of the Students' reference Library and Ghana Collection are on the second floor of the Old block. The adjoining room accommodates the Reference and Research Library. There are four carrels on this floor. On the second floor of the new block are the Architecture, Fine Arts, Languages and Pure Science Collections of the Students' Reference Library.
The third floor of the old block has four carrels and the adjoining room houses U.N Publications, Post Graduate Theses and Women's Studies Collection. The Serials Department is in the Third Floor of the new block.
On the fourth floor of the extension are the collections on Geology, Life Sciences, Medicine, Agriculture, engineering, Technology, Military and Naval Sciences, Bibliography and Library Science.