Academic & Student Affairs

This Division, made up of the Admissions, Examinations, Student Affairs and the Sports Union Sections, is responsible for the Academic and Student life of the University. It liaises with the Colleges, Faculties and Departments as well as the School of Graduate Studies on all matters academic. Student life is also co-ordinated by the Department. In this regard, it collaborates with the Offices of the Dean of Students, University Chaplaincy, the Student Representative Council and the Committee of Hall Masters and Wardens to regulate student activities and promote student welfare in general.
General Administration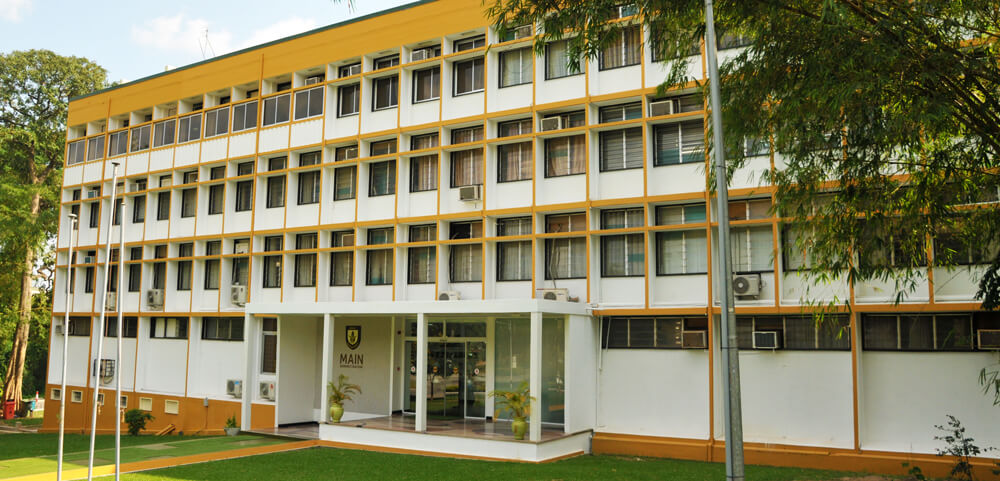 The Division is responsible, among others, for all municipal services of the University. It provides general coordination for the smooth operation of the various Offices of the University charged with the provision of services including Transport, Security, Maintenance, Estate Organisation, Grounds and Gardens, Health and Physical Development.
Human Resource Development
The Division is responsible for keeping the University's Human Resource base under constant review. It serves as the vehicle for programmes that assure Staff Training and Development and promotes Continuous Professional Education through Refresher and Short Courses. The Division co-ordinates the University-Wide Continuous Professional Development programmes for Professional Bodies in and out of Ghana and facilitates linkages between the University and Industry for Staff Attachments and other industrial experiences. It is also the liaison between the University and Scholarship Secretariat and other Scholarship awarding bodies, etc for staff training and development programmes. Visit HRD Website

Legal and Welfare
The Division handles Promotion, Discipline and General Staff Welfare. It is also responsible for maintaining a Nominal Roll for Staff and keeping it under constant review.

University Relations Office (URO)
The University Relations Office is under the Office of the Registrar and located in the Main Administration Block. Its major responsibilities are to project and maintain the good image and identity of the University. It functions as the link between the University, other universities, corporate bodies and the public. It publishes all official documents of the University. The University Relations Office also plays a vital facilitative role in the organisation of all official University functions. It also hosts the Alumni Centre of the University. In summary, the Office is the mouthpiece of the University.
For further information about the Office,
Call 03220 60021 or send a mail to uro@knust.edu.gh